Operations
Bring the cross functional team together to reduce operations costs and save time
Automation and Streamlined Process

It's frustrating and time consuming when your systems are separate. Data entry mistakes, mismatched field types and more make your data dirty too. Not to mention the time lapse that slows all your processes down. But there's a better way!

When you use FreightPOP's fully integrated transportation management system your freight and parcel operations can click right into your order management and warehouse operations systems to reduce data entry problems, increase data compatibility, and reduce time spent across the entire supply chain flow.
Bi-lateral integrations to multiple order management systems, WMS, and downstream accounting software
Out of the box and custom integrations available with your team or ours.
Totally configurable to your existing processes. We can make it work YOUR way using our built-in business rules or optional customizations.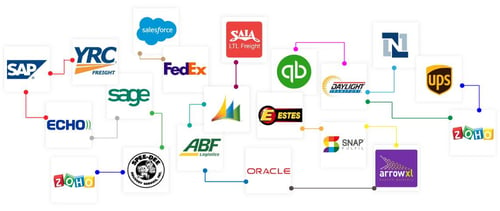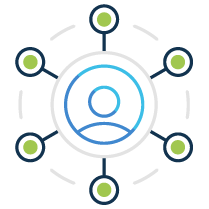 Cross-Functional Engagement
Your organization wants to bring visibility to everyone, so they can do their jobs better and faster. With FreightPOP, you can get everyone the access they need. You can either make your shipping data available through their current system through our integrations, or bring on users to FreightPOP with the permissions you choose.
Finance and Accounting
Easily audit freight and parcel invoices to find discrepancies and file claims
Build in claims management to make recouping that money easier, and often automated
Total job/project costing - understand the total costs for a single shipment or project such as an office move or event
Integration to your accounting platform creates AP or AR transactions automatically, no data entry required
Warehouse Operations
Plan your orders for the day, week or month in minutes.
Use consolidated view to build order plans by date, service level, packaging requirements and more
Consolidate your boxes, pallets and trucks into the fewest shipments using built-in optimization tools to maximize your efficiency and reduce costs
Simple document and label printing that works with your existing hardware
Customer Service
Provide visibility to delays in incoming or outgoing shipments
Integrate with your CRM for seamless visibility
Identify supply chain gaps that are causing customer service nightmares
Content Especially for operations leaders