Supply Chain, Logistics, & Shipping
Features designed to help you handle inbound and outbound freight, no matter the mode.
One-Click Logistics
FreightPOP can handle your inbound and outbound freight process, no matter the mode. Reducing the number of systems you use can make life easier for you and your team, reducing busywork and costs.
When you use FreightPOP for all your modes, you'll be able to:
Use data from your order system to shop for rates, configure your shipment, and print documents, BOLs, and labels in one system that works with your existing hardware
Optimize your shipments at the box, pallet, truck and route level
Track all types of inbound and outbound shipments, including 3PL and multi-leg shipments
Analyze, audit, and report on your whole process to identify and eliminate root causes of extra charges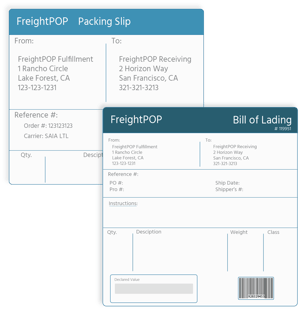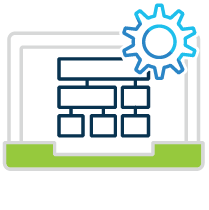 Tame the data beast
Fewer systems to use means less training and fewer mistakes. When you integrate your order management system, CRM, accounting or other business systems, you can eliminate double data entry and the wasted time and errors that come with it.
FreightPOP's pre-integrated solutions include:
300+ Carriers (or add your own)
A wide range of order systems
CRM/Accounting platforms
Plus: FreightPOP's API or custom dev work can connect to your other tools to make your process work just the way you want.
Get Proactive
If you're ready to move from fire-fighting to making better business decisions, FreightPOP can help you identify many ways to plan ahead to reduce costs, increase accuracy, and look like a rock star.
Optimize your shipments' box contents, pallet, and truck space utilization
Plan your day, week, and monthly shipments in the most efficient way
Identify the best carriers and negotiate rates with them
Plan the best worldwide routes including complex load pooling and zone skipping techniques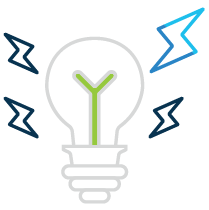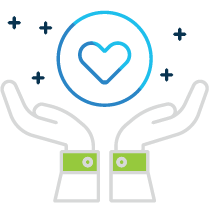 Easy to Use
FreightPOPs system is easy for both users and administrators. With just one login to access all your modes and carriers, plan, ship, and track shipments and more, your team will wonder what to do with all that leftover time. Training is a snap, so your team will be happy to learn a new, easier way of doing things.
Features:
Connects in seconds to your top carriers
Business rules can prevent costly errors
Bi-directional integration means less boring data entry
Modern user interface
Multiple training options, and personalized onboarding
Unlimited users with granular user permissions - get everyone on the same page, with only the data they need
Recent Supply Chain, Logistics, and Shipping Articles