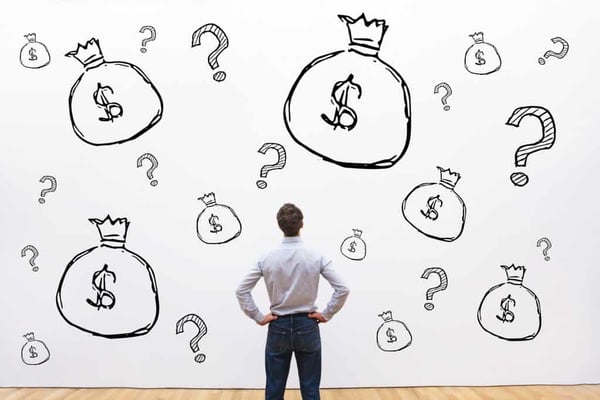 Does it work within your budget?
Shipping software can range in price dramatically!
Although they can run into the millions of dollars, most TMS for SMB's range from $25,000-$100,000 with a large upfront cost and a yearly maintenance fees upward of 20%.
Many TMS systems these days are cloud-based. Along with that, you won't be seeing long-term contracts, but rather, monthly subscription prices that you can cancel at any time.
Instead of paying everything up front you pay a much smaller monthly fee. Look for a TMS that has a reasonable monthly subscription cost that includes all the features you need. An affordable solution doesn't mean you need to compromise the functionality you need.
Try before you buy- without any risk. If it fits your needs, great. If not, move on to another one. There's no reason to be stuck with software that doesn't work for you anymore.
Some things to consider:
Can the TMS foresee all future shipping business requirements?
Don't Sign That 3-year Contract -There are plenty of options that don't require a contract. Long-term contracts are on the way out with subscription-based software on the rise that gives you the look and feel of an enterprise solution without the headaches.


BEWARE of "FREE TMS"– This is provided by brokers or companies that resell rates. They provide their systems free of charge but don't allow you to use your negotiated rates. These companies may tell you they have better rates from their carriers due to volume which may not be the case. The other problem shippers run into when using these "free systems" is that when a problem arises, the carrier wants to deal with the account holder directly (the reseller/ broker) and may not deal with you, the end customer.
Consider a Demo or Free Trial – They are helpful in the evaluation process which allows you first-hand interaction with the TMS. Ask your specific questions based on your shipping operations and needs.
Ideally-NO Upfront Fees – There should be NO license fees, NO support fees, and NO contracts. They should NOT be affiliated with any broker, carrier, or other transportation entity.
ROI/Profitability – If you can't easily come up with an ROI (return on investment) for the TMS, something is wrong. There are several ways you can measure to calculate the ROI.
A powerful, simple TMS consistently stands out as one of the best tools for streamlining the transportation component of the supply chain.
TMS handles logistics optimization; freight audits, carrier management, and other critical functionalities that help shippers digitally manage and optimize their transportation networks.