Optimize freight spend and identify waste
Intelligent logistics data helps you understand the past and plan for the future
Past, Present and Future
Big Data Meets Logistics Experience
FreightPOP is built by shippers for shippers, so we know you need data to make the best decisions. That's why we combine artificial intelligence and our industry best practices and a consultative approach to help you optimize your supply chain.
Our analytics engine is configurable, so you can see your data your way, and custom ad-hoc reporting helps you find even the smallest details.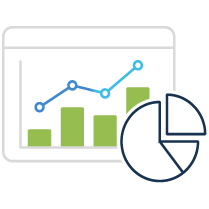 Descriptive Analytics
What happened with your carriers, loads, and more?
Which carriers, routes, and rates were most common? Which employees had the most non-compliant shipments? Which cost saving moves paid off and which didn't?
With FreightPOP, you'll wonder no longer. With our flexible reporting you'll be able to generate dozens of reports that were created with industry best practices in mind. Or, create your own to meet your company's specific reporting needs.
Standard reports include:
Carrier lane data (multi-mode)
Spend by carrier and mode
Quote/invoice discrepancies
Shipping rate compliance
And more!
Diagnostic Analytics
Avoid expensive errors next time
The purpose of analytics is to make better decisions. That means we need to know more than what did happen, we need to know WHY it happened so we can avoid this mistakes in the future.
With FreightPOP you can identify and close gaps like mis-quoted or shipped products, and correct them all in the same place. Once you've identified these issues, you can avoid them in the future!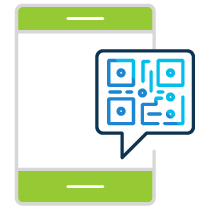 Prescriptive Analytics
Industry best practices baked in
FreightPOP's industry relationships and experience with hundreds of companies like yours helps us build logistics best practices right into the system. The recommendation engine can help you identify opportunities that may streamline your operations even further.