FreightPOP Analytics: Optimize freight spend and identify waste
Intelligent logistics data to help you understand the past and plan for the future
Past, Present and Future
Big Data Meets Logistics Experience
FreightPOP Analytics, our new advanced business intelligence and reporting tool, is built by shippers for shippers. We've combined artificial intelligence with the industry's best practices and a consultative approach to help you optimize your supply chain and create your perfect data pipeline.
Our new analytics engine is completely configurable, so you can see your data your way. Access visual representations of your warehouse activities, share reports based on your custom rules or drill down into the details ad hoc.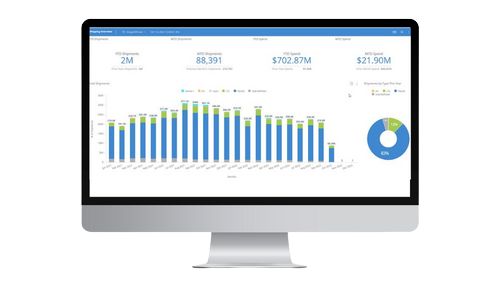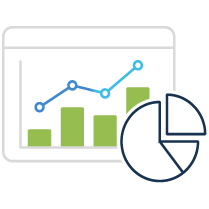 Descriptive Analytics
What happened with your carriers, loads, and more?
Which carriers, routes, and rates were most common? Which employees had the most non-compliant shipments? Which cost saving moves paid off and which didn't?
With FreightPOP, you'll wonder no longer. With our flexible reporting you'll be able to generate dozens of reports that were created with industry best practices in mind. Or, create your own to meet your company's specific reporting needs.
Standard reports include:
Carrier lane data (multi-mode)
Spend by carrier and mode
Quote/invoice discrepancies
Shipping rate compliance
And more!
Dashboard visualizations for your team
FreightPOP Analytics comes equipped with dashboard visualizations, allowing you to Quickly dive into rich, interactive data visualizations that are strong enough for a data analyst, but approachable enough for anyone.
Diagnostic Analytics
Avoid expensive errors next time
The purpose of analytics is to make better decisions. That means we need to know more than what did happen, we need to know WHY it happened so we can avoid the same mistakes in the future.
With FreightPOP you can identify and close gaps like misquoted or shipped products, and correct them all in the same place to avoid the same mistakes in the future.
Get a pulse on important metrics
Set automatic notification rules for the metrics that matter most for your business - shipment volume, cost per mile, or anything else your team needs to keep an eye on. You choose the data you want to see.