Integrated Solutions
Streamline your logistics by connecting all your business software.
Streamline Your Logistics
Integrate Logistics into Your Business operations
FreightPOP works with the business tools you already use to help you ship smarter and work more productively across all your business operations. Integrations allow FreightPOP to communicate with your internal business apps to promote cost and time saving efficiency. We connect to your:
Enterprise Resource Planning system (ERP)
Warehouse Management System
Inventory System
Customer Relationship Management System
Order System
All your current carriers' systems
And anything else you need!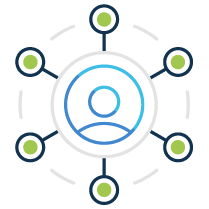 Pre-Integrated and custom solutions
More than 300 applications connected to date
Whether you use popular commercial software or you've created custom applications that work for you, FreightPOP can help you connect to them quickly. We'll work with you to build the connections you need for your business processes.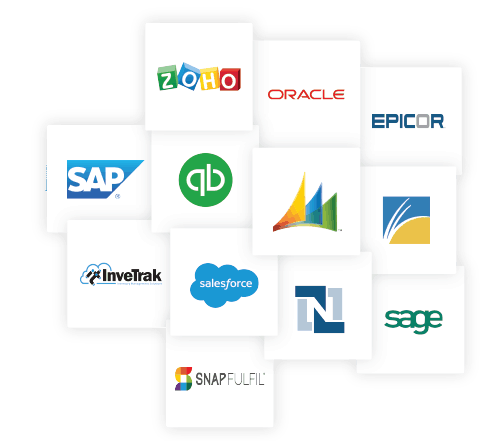 Carrier Connections
Bring on your existing carriers in minutes
For most carriers, you can connect to them yourself in minutes. FreightPOP works with carriers across all modes: Parcel, LTL, FTL, Air & Ocean (International or Domestic), and Intermodal. Looking for some new carrier partners? We have you covered there too. Discover great rates through the marketplace and find yourself some new high-performing carriers.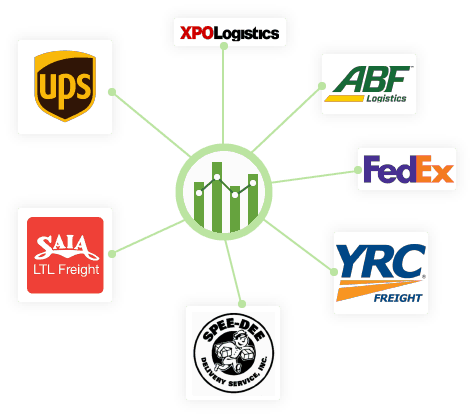 What Data is Integrated?
Our standard integration includes the following data points but if you need additional data, our team will be happy to help make that happen.
Import
Order Numbers
PO Numbers
Ref. Numbers
Origin Information Details
Destination Information Details
Product Details
Shipment Details
Carrier Details
Other User-Defined Fields
Export
Tracking Information
Freight Charges
Shipment Details
Carrier Details
Other User defined fields in FreightPOP