Modern Transportation Management System
From order optimization to shipment visibility, FreightPOP's TMS has got you covered.
Modern TMS tools for the 21st Century
Control your supply chain and shipping operations
You're doing more with less every day. FreightPOP's transportation management software helps you manage your logistics from start to finish. From rate shopping all the way through executive reporting, streamline your shipping operations by using your existing business tools and available data.
Reduce data entry
Minimize errors
Enable analytics to make smarter decisions
Shopping and Shipping features you expect
Integrated, flexible capabilities that will have you saving money, time, and hassle in days.
Shop, Ship, Track, Audit, Analyze have been part of FreightPOP's capabilities since the beginning. We've spent years perfecting the easy-to-use, powerful capabilities you see today.
Check the links below to see how FreightPOP's TMS features can help you be even more efficient.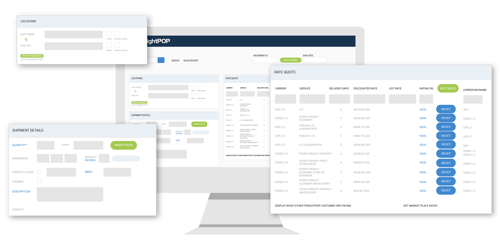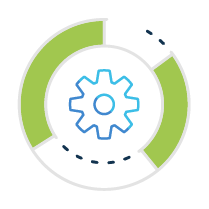 Automation AND Flexibility
Use YOUR business processes, not your system's
FreightPOP combines the powerful automation of large enterprise TMS solutions with the flexibility you need. Our system conforms to your process, instead of the other way around. Our expert team will help you setup your process and offer best practices along the way. You'll be getting the best rates in just days, and managing your shipments better and faster than you do today.
See what FreightPOP can do for you!
Request a demo of the FreightPOP platform and our transportation and supply chain experts will be happy to help!
Request a Demo