Trade is chaotic. Duties fluctuate. tariffs change, and global events often make it impossible to conduct commerce in affected areas. These supply chain disruptions can be localized. More often, they are global. We need only look at the COVID-19 pandemic for a reminder of the upheaval supply chain disruptions can bring to the average business.
This guide explores the common causes of supply chain disruptions, the steps you can take to manage them, and how to mitigate the effects of the next global crisis on your supply chain.
Types and Impacts of Supply Chain Disruptions
A supply chain disruption is any sudden change that negatively impacts the network of people, organizations, and activities that move a product from a supplier to a final customer. Supply chain disruptions have either: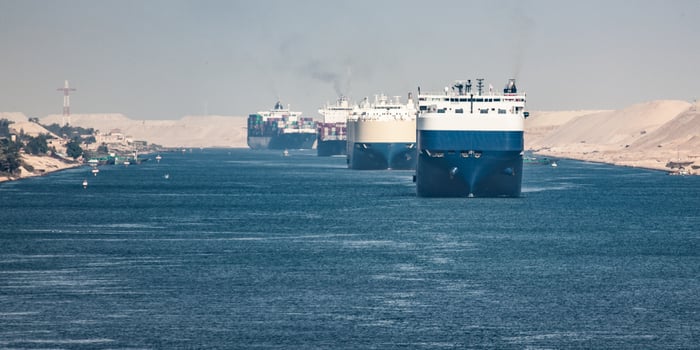 Supply chain disruptions are further characterized by their type, intensity, duration, and source. These disruptive events may have an individual impact (e.g., equipment breakdown, fire, etc.), a local impact (e.g., labor strike in New York, etc.), or a global impact, wherein all echelons of the global supply chain are affected. These included:
Natural Disasters - Events such as floods, earthquakes, hurricanes, wildfires, and tornadoes are unpredictable and cause catastrophic disruption in supply chains. Even a localized disaster, like the Tōhoku Earthquake and Tsunami in Japan, can have far-reaching implications on the global supply chain.


Pandemics - COVID-19 is the most recent pandemic to disrupt the global supply chain, but it's not the first. Outbreaks of Ebola in 2014 and 2018, MERS in 2015, Zika in 2016, SARS in 2003, and H1N1 in 2009 all left their mark on the supply chain.


Transportation Failures - Cargo theft, regulation changes, shipping damage, weather, and traffic delays are typical examples of supply chain disruptions in transportation, but they are not the most disruptive. Blank sailings and container shortages are far more disruptive and frequently impact the rate and capacity of transportation service providers.


Cyberattacks - Research shows that cyberattacks and computer hackings were the most impactful events to supply chains over the last five years. From the SolarWinds Hack, and the Cyber Attack on the Colonial Pipeline, to the Target Data Breach, the chance of cyber-related supply chain disruptions has never been greater.


Geopolitical Instability - A region under tensions of civil unrest may indefinitely produce various issues that put your supply chain at risk. Loss of communications travel hazards, and general time delays caused by this turmoil may make it difficult to solve supply chain problems in these volatile regions. Yemen, Haiti, and Bulgaria are the most recent examples.


Market Fluctuations - Price changes can create supply chain disruptions that force businesses to switch suppliers; raise prices, or reduce margins. Prices on certain commodities like crude oil, aluminum, or steel are notoriously volatile and can drastically impact financial overheads worldwide.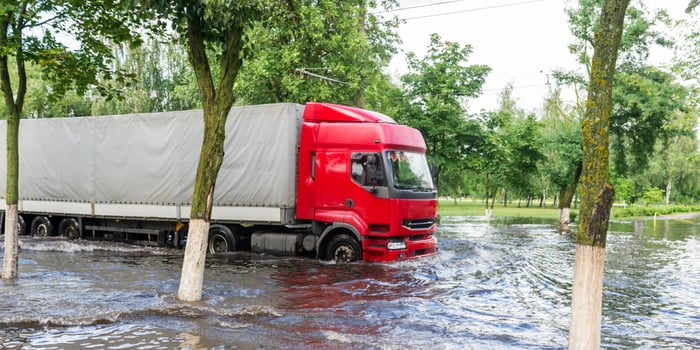 Though natural disasters and catastrophic events are considered low risk, their impact on supply chains can be far greater. Moderate impact disruptions are far more common. These include:
Demand Volatility - Product demands can fluctuate for a myriad of reasons. Though some fluctuations are predictable (e.g., holiday shopping seasons), others are harder to forecast, like economic downturns and rapid shifts in consumer behavior.


Reduced Productivity - Reduced productivity is often linked to a labor shortage, equipment malfunction, or any event that reduces the output of your business. But it's not just employees who can disrupt production levels. The productivity of key suppliers, manufacturing partners, and even alternate suppliers can disrupt your supply chain.


Access Restrictions - Contamination issues and warehouse shutdowns are common storage and access disruptions that affect the supply chain. Natural disasters and pandemic quarantines are examples of external forces that may cause an access restriction.


Material Shortages - Material shortages can occur for a litany of reasons. When this happens, businesses are forced to pay a premium to expedite products. In the retail space, packaged goods (CPG) brands navigate these challenges by raising prices.
With the threat of so many potential disruptive events looming, the question of whether or not your business will experience a supply chain disruption is not a matter of if, but when.


Supply Chain Executives' Responsibilities
Supply chain disruptions are inevitable. Whether due to intensifying trade disputes, political upheavals, or high-cost natural disasters, threats to the supply chain have never been more numerous.
There has also never been a greater time to assess the threats to your supply chain, manage risks, and prepare for the next disruption. Unfortunately, many business practices take a reactive approach to disruptions. When they are hit by a sudden disruption, they build a temporary task force to manage the issue, which wastes a lot of precious time.
Leading companies with global supply chains (automotive OEMs, chemicals, and electronics companies, etc.) have permanent supply chain risk-management in place to:
Monitor the most relevant risks to the global supply chain
Work to increase transparency
Set up databases of suppliers
Assess scenarios with different probabilities for pre-identified risks
Develop a set of reactive and proactive response strategies
Foster general risk awareness among employees.
Most importantly, the information cascade between the supply chain risk-management team and other company functions is well-established, with clearly defined interfaces and processes.
In other words, these companies avoid and manage future disruptions to supply chains by A) Taking a proactive approach to risk management and B) Investing the time and resources to prepare for risks.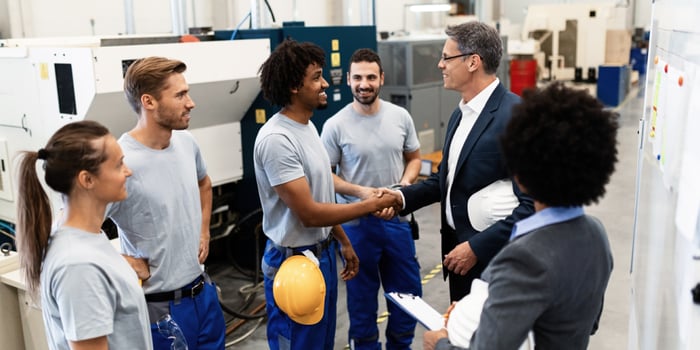 WHO IS RESPONSIBLE FOR SUPPLY CHAIN RISK MANAGEMENT?
Like all business initiatives, supply chain resilience should be leading a theme for decision-makers and logistics leaders throughout the organization. These may include a variety of stakeholders within your company. Some of the job titles might include:
Chief Supply Chain Logistics Officer
EVP of Global Supply Chain
VP of Supply Chain Logistics
Director of Supply Chain Management
Supply Chain Strategist
Supply Chain Logistics Manager
Supply Chain Systems Managers
Chief Operations Officer
Materials Manager
Director of Procurement
Consulting with these supply chain executives is always a good idea when designing supply chain resilience. Fortunately, improving resilience is now a leading theme for many companies with complex supply chains.
Eight Strategies to Build A Disruption-proof Supply Chain
To establish an effective risk management strategy, you need to tailor it based on your company's starting position. To determine your starting position, you first need to understand the three stages of supply chain disruption.
Strategy 1: Understanding the Stages of Supply Chain Disruption
To successfully recover from a supply chain disruption, you need to activate effective methods to detect the extent of the disruption, design/select a solution to tackle it, and finally deploy that solution.
In other words, the path to supply chain optimization and resilience follows a three-stage process of recovery, discovery, and resilience.
Recovery
In the world of supply chain management, recovery mode and survival mode are synonymous. This stage assumes that a supply chain disruption has already occurred, in which case the business will:
Assess the disruption - Determine the type and scale of the disruption and evaluate exposure to it. Advanced businesses will also track changing buying behavior (due to the disruption) and pivot products to match demand.


Evaluate critical components - Determine what is required to continue operating and establish alternative suppliers for critical parts and products.


Communicate with customers - Once the nature of the disruption and exposure is determined, you should communicate with customers about possible delays, the availability of certain items, and changes to shipping and distribution.


Audit available inventory - Although you may normally have a good account of available inventory, it is wise to conduct an audit of finished products and parts available during a disruption.
Discovery
Here is where you identify lessons learned and which areas are the most critical to running your supply chain.

It's important to note that the discovery stage can only begin once the business has recovered enough from the disruption to A) Consider the tools and information you lacked during the disruption and B) Evaluate what you need to operate during the next disruption.
Resilience
Stage three of supply chain optimization and risk management is to systematically classify supply chain risks and develop a related response strategy for each. This stage can be broken into four parts. However, many businesses focus only on steps one and two. Advanced businesses focus a great deal of attention on steps three and four as well.

Resilience steps include:
Identify the most relevant threats to disrupt your company's supply chain operations.
Define possible outcome scenarios and assess their impact level (low to high).
Develop response strategies for prioritized risks.
Embed risk-management capabilities into regular business decisions and processes.
In addition to these steps, you must also recognize shifts in consumer behavior and embrace emerging technologies that may improve your risk management capabilities in the future.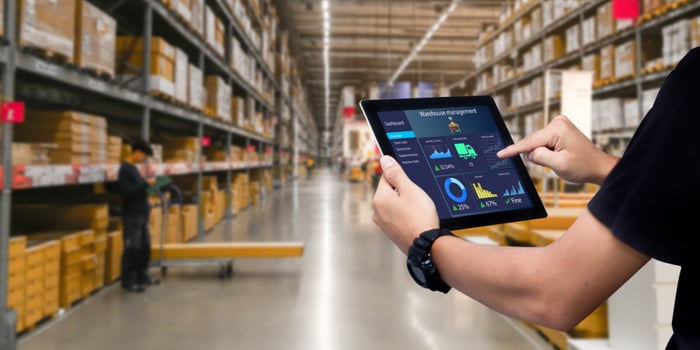 Strategy 2: Invest in Supply Chain Technology
True supply chain resilience comes from recognizing shifts (potential disruptions), assessing your business's ability to operate amid these shifts, and positioning your organization to thrive indefinitely.
Increasingly, technology is improving and enabling businesses to anticipate disruptions and reconfigure themselves to mitigate impacts across their entire supply chain. COVID-19 is the latest disruption to test the viability of risk management technologies that:


Manage environmental risk - Supply chain risk assessment software enables a proactive approach to risk management by providing greater visibility into your supply chain structure. With such a solution, you can identify weak points in your supply chain and receive data-driven insights into strengthening them.


Improve cybersecurity - You can strengthen your cybersecurity by implementing a software solution that provides total visibility into your supply chain, so you can quickly identify unusual activity.


Improve supply chain visibility - Transportation Management Systems (TMS) now allow for greater product and shipment visibility so you can keep customers updated on delivery times and/or take actions earlier to avoid costly delays and missed customer expectations.


Track freight carrier metrics - You can achieve better results from your carriers by investing in software that enables you to track carrier metrics like transit time, the number of stops, average loading time, and more.


Devise logistics contingency plans - Supply chain risk assessment software can assist with contingency planning by mapping out your supply chain, performing a full assessment of suppliers, and creating plans A, B, C, and D, for every scenario.


Conduct internal risk awareness - The easiest way to achieve a risk-aware culture is to conduct risk awareness training for your entire workforce. Supply chain risk assessment software can encourage end-user adoption and improve cybersecurity awareness.


Constantly monitor supply chain risks - To implement a risk mitigation framework, invest in a scalable digital retail solution that automates monitoring for various aspects of the supply chain. This will provide security and peace of mind, and valuable intel into how to streamline business operations.


Use data modeling to identify key risk scenarios - Innovations in data technology have opened up a world of opportunities for businesses, including using predictive and prescriptive analytics to create advanced models for potential risk event scenarios.
In light of the COVID-19 pandemic, the push to establish a systematic supply chain risk-management approach is more relevant. Tools like the Internet of Things (IoT), cloud computing, and 5G make it possible to create new data sources from the physical attributes of a supply chain. But no amount of technology can make up for a risk-aware culture among employees.
Strategy 3: Build a Flexible Culture
As supply chains become more complex, the impact of disruptions intensifies. Resilience, therefore, comes from incorporating new technologies and fostering readiness, contingency actions, and a data-driven culture among employees.

Beyond a business's commitment to using real-time tools and actionable data, there needs to be disciplined decision-making. The better a business can combine data with judgment and analysis, the easier it will be to eliminate biases, defend decisions, and create a more resilient supply chain.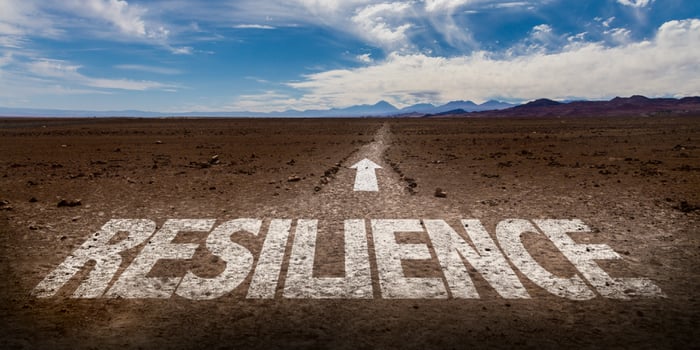 The goal of every supply chain risk mitigation strategy should be to improve quality, speed, and visibility throughout the supply chain. Though every strategy is unique, they are all tailored to the individual needs of a business. The below section outlines five strategies you can employ to make your supply chains more resilient.
Stategy 4: Automate & Digitize Manual Processes
Data and automation can accelerate advancements in risk management for your supply chain and throughout your business. Both can help your company continuously monitor risk at scale, cost-effectively.

But before you can incorporate an automated risk-action model, it helps to have a clear vision of the end goal: shift away from manual processes so that teams can focus on the highest risk mitigation actions.

Fortunately, it's never been easier to become digitally resilient. Powerful wireless networks, mobile tech, and cloud-based software are critical safeguards against an emergency. But, more than that, digital transformation and automation offer year-round benefits by improving business operations, cutting out inefficiencies, and opening new revenue streams and markets.
Strategy 5: Cross-Functional Supply Chain Integration
If COVID-19 taught us anything, it's how sudden supply chain disruptions can bring seemingly stable processes to a halt, forcing businesses to reinvent those processes from the ground up.

The flexibility to sense imminent supply chain disruptions and pivot to meet rapidly changing conditions on the ground requires a new set of business capabilities. You need to:
An added benefit of a TMS solution is that it significantly simplifies the carrier rate shopping hassle and, with the right system, automatically generates NMFC classifications and shipping paperwork (BOLs, packing slips, etc.). A TMS makes it easier for staff to execute the entire ordering and shipping process efficiently with limited errors.
Anticipate - Sense and prioritize unknown risks and implications to your supply chain.
Analyze - Establish what-if-scenarios and protocols to source, plan, make, and distribute products during various forms of disruption.
Configure - Tailor your supply chain network to execute disruption protocols.
Learn - Develop a balanced scorecard to track and measure the impact of disruption protocols.
These capabilities should leverage platforms that support and/or integrate with:
Order Management - One of the primary modules of an integrated order management system, OMS enables you to receive online orders from various sales channels and monitor orders as they move through your supply chain.
CRM - The information provided by CRM tools translates into valuable insights and impacts where to send which supplies, which suppliers to deliver the most in-demand products/services, and understand how well those products and services perform.
Invoicing - TMS solutions that integrate with invoicing software make it easy to audit invoicing to quotes and service levels.
Warehouse Management - The right logistics software can allow your warehouse, shipping, and customer management systems to run smoothly. With analysis and auditing tools, robust shipping software enables more significant troubleshooting and informed decisions year on year.
Carrier Portals, Rate Marketplaces, and other Platforms - A TMS integrated with multiple rate marketplaces enables your team to shop multiple rates so they can quickly evaluate and select the best option.
Fortunately, the process of integrating these platforms and capabilities into your supply chain is smoother and less costly than ever before. Unfortunately, convincing management to invest in supply chain software is rarely easy.

But if the imminent threat of a massive supply chain disruption does not convince decision-makers of the need to change, you can always appeal to their need to manage and drive down costs.

strategy 6: Manage and Drive Down Costs
When risk management protocols integrate into the supply chain and employee culture, the costs of running a supply chain during a disruption come down considerably. In fact, supply chains work best when there are robust cost controls on things like:
Carrier Invoicing
Service Level Agreements
Accessorials
Labor and Fulfillment Costs
Given the importance of cash flow in times of supply chain disruption, you should immediately develop a plan for cash management as part of your overall business risk and continuity plans. But you should also diversify inventory and supply across multiple channels.
Strategy 7: diversify Your Suppliers and Channels
COVID-19 and similar supply chain disruptions solidify the need for you to diversify your suppliers across all channels in which you have a presence. In doing so, you insulate your valuable supply of materials from the most significant impacts of a disruption.

But supplier diversification is more than a backup plan. True supply chain resilience calls for a full range of trusted suppliers evaluated against one another to ensure value during the next supply chain disruption.
Strategy 8: Use Predictive and Prescriptive Analytics
The best tools to evaluate suppliers (and risk of supply chain disruption) are predictive and prescriptive analytics, used to model, predict, and prepare for future changes in the supply chain.

Such insights drive continuous improvement initiatives that reduce waste, streamline processes, and minimize costs. Predictive and prescriptive analytics are useful in understanding what future demands are likely to be, while prescriptive analytics analyzes the potential impact on inventory levels based on specific demand-planning decisions - critical during a supply chain disruption.
The unpredictable nature of a crisis means that a supply chain disruption could hit your business or a critical supplier at any time. The fast-paced nature of e-commerce delivery and swiftly changing consumer behavior means you might not have time to react to the next disruption before customers take their business elsewhere.