Better Supply Chain Integration to Manage and Scale Freight
Manufacturers, Distributors, Retailers, and 3PLs - Simplify and Streamline Logistics to Save Time and Money.
Integrating Your Logistics Processes For Efficiency and Savings.
Logistics is complex, made more so by time-consuming processes and the everyday challenges that come with shipping freight from one location to another. As capacity becomes scarce, shipping rates will continue their meteoric rise, making it harder and harder for you to stay within budget.
Fortunately, there is a solution to simplify your logistics. Through integrated supply chain management, you can better control your logistics and supply chain operations.
Why Integrate Your Logistics Processes
To stay competitive in today's increasingly complex and digitally driven supply chains, you need a way to facilitate supplier relationships to keep service levels intact, stay within budget, and meet the diverse needs of your operation. Unfortunately, there is a lot of data fragmentation, making it difficult for you to aggregate the scattered information required to manage logistics activities.
The solution to these challenges is to integrate your logistics processes. That may sound complicated, but studies show it's actually the best way for supply chains to optimize efficiency, improve performance, and adapt to unexpected challenges.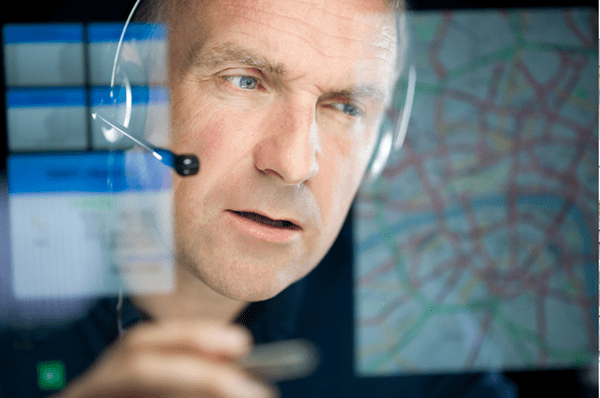 Benefits of Integrating Your Logistics Processes
The logistics landscape is continually changing, influenced by global calamity, and subject to economic uncertainty. It's no longer enough to have a well–functioning supply chain. To achieve real agility, supply chains need to be efficient, flexible, and provide visibility to decision-makers who can adapt to challenges in real-time.
Increase Collaboration and Visibility
It's important to link together as many areas and logistics processes as possible in any supply chain. Doing so not only improves collaboration, it lowers costs, eliminates waste, and speeds up production and response time.
That's why 40% of retail supply chain executives say they want to invest in real-time supply chain visibility, and 70% of professionals across multiple industries list visibility as the top hurdle in the supply chain.
Traditional, non-integrated supply chain models allow different enterprise functions to operate separately. In contrast, integrated models promote centralization to ensure enterprise-wide visibility.
The more visibility you have, the easier it is to react and pivot when disruptions occur. By aligning and integrating your supply chain, you can increase information sharing and improve cross-operational visibility and collaboration.
Balance Supply and Demand
In today's global supply chain, business needs to spin on a dime to accommodate shorter product life cycles, emerging markets, and fluctuating economies. Without the visibility of an integrated supply chain, it is virtually impossible to balance your supply and demand effectively.
By marrying innovation with logistics, and effective supply chain management, you can enable your business to respond to demand changes in real-time and better position managers to predict demand and act accordingly.
Increased Flexibility
Supply chain integration gives you the operational flexibility you need to respond rapidly to external events, such as
competitors' actions and changes in customer demand.
Integrated logistics gives you the power to gather intelligence throughout your supply chain, enabling you to be more aware of your competitors' planning months in advance.
Let's say, for example, that a competing brand launches a new product line. You could leverage your integrated supply chain to source the parts, activate a marketing plan, and rush a prototype from the design to launch in just a few weeks.
Minimize Waste
Maintaining a sustainable supply chain isn't easy. Still, a combination of agile and lean supply chain practices can help identify and eliminate waste in the supply chain and enable organizations with greater agility to respond effectively to unpredictability. By integrating data from across operations, you can ensure that your supply chain is sustainable and prosperous in the long term.
Improve Profit Margins
When your supply chain functions as a well-oiled machine, it's easier to maintain and even increase revenue, leading to higher profit margins. Logistics integration provides you with visibility into your operations and your suppliers' operations, which allows for collaboration on reducing costs and driving margins.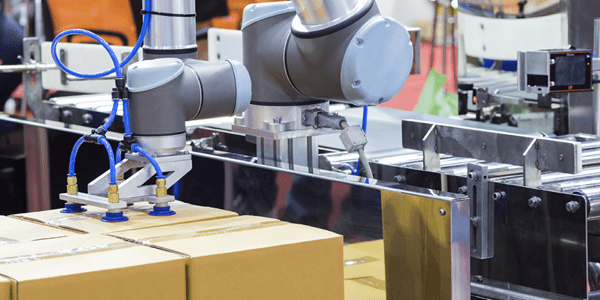 What Can Be Integrated?
As demonstrated, maintaining an integrated supply chain is critical to business success. Yet, the process of integrating these disparate concepts is often easier said than done. According to a McKinsey report, large IT projects typically run 45% over budget and only a little more than half of the value expected at the beginning of the project.
Therefore, the best way to ensure your company gains the tangible benefits of an integrated supply chain is to take a few steps back and understand your business goals and determine how best to align them with integration.
Order Management
For most companies, processing an online order typically involves fulfilling the order, managing customer service, accepting payments, and transferring documentation between suppliers, warehousing, and transportation companies.
To manage orders effectively, you need a centralized system to synchronize orders with inventory and store supplier and customer data for later recollection. As one of the primary modules of an integrated logistics management system, order management software (OMS) allows your business to receive online orders from various sales channels and enables your team to monitor orders as they move through the supply chain.
The OMS module is your primary connectivity hub, where vital order information like routes, location, inventory, and warehouse connectivity are displayed. As part of an integrated supply chain management system, your OMS should connect to your customer relationship management and inventory database, which not only compliments the sales funnel but provides valuable information to the accounting and marketing departments.
CRM
Customer relationship management (CRM) sounds like a marketing and sales tool, however, in the day of consumer-driven demand, a well-managed CRM platform is your best tool for success.
Consider some of the companies that successfully use apps as part of their CRMs, such as Amazon, McDonald's, Etsy, and Starbucks. These companies all take advantage of the wealth of data they collect from users on their apps, like customer preferences, high volume franchise locations, consumer buying patterns, and which products are in demand.
This information translates into valuable insights for them and impacts where to send which supplies, which suppliers deliver the most in-demand products/services, and how well those products and services perform.
The best way to get the most from your CRM is to integrate with your supply chain management systems. Companies who do this experience "market-leading growth and performance as a result".
Invoicing
Without the right invoicing software, your accounting team faces a daunting manual process of marrying and merging quote and invoice data through spreadsheets and carrier websites to internal data.
Without the line detail from the original quote, it's nearly impossible to determine where discrepancies are. If you use shipping software, such as a TMS solution integrated with invoicing software, your team would have all the data they need upfront, making it easy to compare work completed to what was promised.
Pick and Pack/Warehouse Management
It is impossible to effectively improve any business practice without regular evaluation and benchmarking for how things should perform. Your warehouse is no different. You could conduct a detailed analysis in-house or outsource the task to an auditor. Still, neither is preferred when you have the option to integrate warehouse functionality into your TMS. The right shipping software can allow your warehouse, shipping, and customer management systems to run smoothly. With analysis and auditing tools, robust shipping software enables more significant troubleshooting and informed decisions year on year.
Carriers (Rates/Carrier Invoices)
Any experienced shipper will tell you that shipping rates are too volatile to utilize a single carrier or broker, but shopping carrier rates one-by-one online, or over the phone are far from desirable.
An integrated TMS platform puts the bulk of the rate shopping process right at your fingertips, with multiple databases to manage carriers, invoices, customers, and other important information.
FreightPOP's TMS, for example, allows integration with over 300 key technological platforms, carriers, and marketplaces for quick and seamless rate shopping.
Rate Marketplaces
As mentioned above, traditional rate shopping involves multiple, disconnected platforms that require a login to visit various carrier websites, obtain quotes, compare, and then finally select and book a truck for your load.
The old way of doing things, a.k.a. website window switching through your top carriers, wastes an extraordinary amount of time. The process is so ineffective that team members often pass over cheaper rate options because they are too consumed with manually shopping carrier websites for quotes.
A TMS integrated with multiple rate marketplaces, on the other hand, enables your team to shop multiple rates on one screen so they can quickly evaluate and select the best option. So much time is saved that companies typically can reallocate staff and manage their shipping processes with fewer man-hours.
How Integrations Help Reduce Costs and Streamline Processes
The best thing you can do to reduce costs and streamline logistics processes is to use a TMS platform that offers:
The ability to compare available freight rates
Automated invoice auditing
Capabilities for adding carriers
Automations that reduce manual data entry and subsequent human error
With added benefits like centralized tracking and integration with key solutions, a TMS is a critical resource for any
business with a supply chain.
Reduced Double Data Entry
Improved digital connections enable the continuous flow of data, which minimizes the time your team has to spend on repetitive tasks like data entry, improves data accuracy, and streamlines tasks.
Reduced Mistakes
A TMS platform with real-time re-planning and no-touch order processing will automatically adjust the schedule for orders based on updated data in the system. This "No-touch processing" seamlessly completes orders with zero human interaction. These functionalities reduce the likelihood of human error by a significant margin.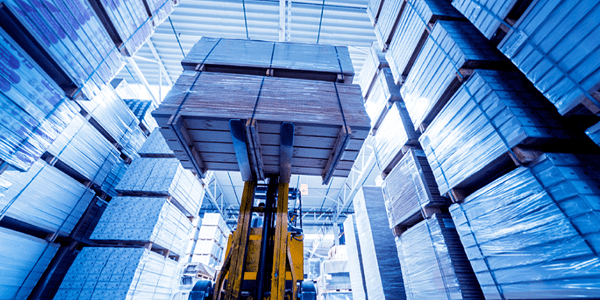 Planning To Avoid Unnecessary Expenses
Businesses that ship freight are in a never-ending battle between customer expectations and shipping costs. As rates continue their meteoric rise, it is useful to reduce costs with a plan to avoid unnecessary expenses.
Accessorials
Few things are more annoying to those who ship freight than unexpected or unnecessary accessorial charges that hike up rate quotes and gum up the shipping process. The best way to avoid unnecessary expenses is to plan for them utilizing a TMS that includes all associated fees and charges upfront.
Optimize Boxes/Pallets/Trucks
Another way to minimize cost and avoid unnecessary shipping expenses is to optimize every box, pallet, and truck you ship. The right TMS platform will enable you to maximize rate quotes based on order dimensions, weight, or special considerations like hazardous contents, ensuring you get the best rate on every shipment.
Load Pooling
Having a plan for each load, supplier, and customer can save thousands, but every shipper knows that the best-laid plans often fall to pieces. With the load pooling and planning integrations, you can optimize multiple connected intermediate points and consolidate loads at distribution centers to avoid disruptions and react at the moment.
Load pooling features make it possible to consolidate smaller loads bound for the same geographic area into one full truckload to save on LTL shipments and increase revenue per load.
Zone Skipping
By consolidating smaller shipments into a single full truckload destined for a specific zone, you can reduce the cost of parcel and LTL shipping, speed up delivery times, and even minimize the likelihood of delays.
Fewer shipments mean less manhandling and lower shipping costs, which enable you to compete better on price as you pass those savings onto customers. The term for this logistics technique is zone skipping, whereby a shipper consolidates many individual packages or orders and holds them until the quantity reaches a full truckload.
Just In Time Inventory
Just-in-time inventory is a supply chain methodology designed to reduce production and response times from supplier to customer. A Just-In-Time (JIT) inventory strategy eliminates waste from ordering and storing inventory, which reduces the overall cost of financial investment.
Efficiency & Savings
Too much inventory leads to product degradation and waste. It can also cause inefficiencies in management and
warehouse workflow. Using a TMS in this process can be a critical step to get inventory and orders in line with
financial expectations.
When combined with a warehouse management system (WMS) integration, these powerful tools can collect thousands of data points that allow you to improve inventory flow, lead to better order picking, and lower warehouse and transportation costs. A report by the ARC Advisory Group found that companies using a TMS can save approximately 8.5% on freight costs.
Though 8.5% savings on freight spend is enough for some firms, an advanced TMS can reduce many other expenses, but the key is integration. Even if an organization uses different systems, a TMS can bring those systems together through API integrations, enabling greater visibility across locations and providing a better way to collect and analyze data for inefficiencies.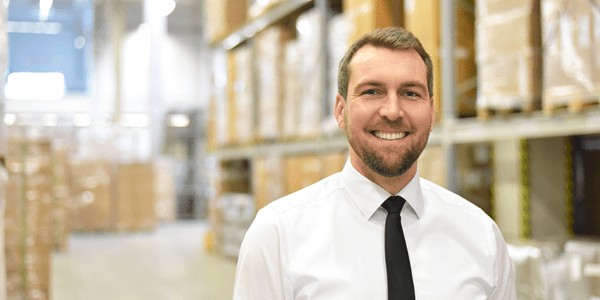 How Integrating Keeps Customers Happy
Your supply chain performance is your hidden weapon to boost customer satisfaction and to increase your profitability. It's also the best way to create value for both your customers and business.
Internal Customers -Informed of Inbound
Unfortunately, far too many companies let their inbound spend grow out of control because other areas draw a higher priority. TMS integrations can bring a wealth of benefits that help companies better decide where and how to route and consolidate inbound shipments for real efficiency and savings.
Additionally, customers increasingly expect up-to-the-minute shipping updates. A TMS that integrates with carrier systems can automate this information to your customers and enables internal teams to stay on top of shipments.
A terrific example of how a TMS solution can help internal teams perform better is featured in our Leading National Plastics Distributor case study. During initial pandemic lockdowns, our client became overwhelmed with PPE orders and suffered from poor internal visibility and communications between sales and their purchasing department. Our TMS solution allowed purchasing to set up pre-alerts connected to PO numbers that allowed sales to track when materials hit the warehouse and when outbound orders would likely reach customers.
Automated alerts like this can revolutionize internal communications–and save time, money, and frustration!
External Customers - On Time, Low Cost,Or Informed Of Delays
By integrating your systems, your team is armed with the tools to provide the excellent service, transparency, and
visibility customers crave. TMS platforms like FreightPOP even provide hourly status updates, identify issues, and
keep customers updated with real-time information. Additionally, with FreightPOP's solution, you can save up to 45% on shipping spend with a dashboard that pulls your carrier negotiated rates, FreightPOP partner rates, and marketplace rates into one convenient window for easy side-by-side rate shopping.


Integrating To Accounting
There are many reasons for you to scrutinize your shipping spend. Carriers make billing mistakes, quotes do not match service, your team fails to follow expectations. Regardless, not evaluating spend leaves cash on the table.
Match POS Invoices
One way to stay on top of shipping spend is to get the most bang for your buck during the initial rate shopping process. Another way is to dig into the errors and discrepancies carriers often make in billing.
Most shippers avoid auditing their invoices (or use a cursory method), but there are better ways to ensure invoices match shipping quotes and agreed-upon contracts. By centralizing and automating the auditing process, you'll have the functionality you need to chase down refunds and easily compare delivery promises to invoices.
Audit Invoices
Not only will employing an effective method to conduct invoice audits catch costly invoicing errors and poor service, but the process also provides you valuable business intelligence.
With that intelligence, you can identify trends in discrepancies and potentially find ways to update processes on the front end. The insight gained also helps you make smarter decisions in the future by leveraging that information in carrier negotiations.
Streamline the Refund Process
By integrating invoice auditing with a TMS solution, your team has all tracking and delivery information they need in one place. That centralization makes it easy to streamline the refund process. Smoothly servicing customers who seek to return items retains crucial goodwill and encourages repeat business.

Pull Together Siloed Data Now
In today's increasingly complex and digitally driven supply chain, your competitive edge can evaporate overnight. To keep your advantage, you need seamless collaboration, rapid communication, and the ability to coordinate supply chain activities from a centralized system.
Unfortunately, the industry's high fragmentation makes achieving that level of supply chain integration a technical challenge. With few existing frameworks and compatible technologies, it's increasingly difficult for you to satisfy your enterprise's diverse needs.
FreightPOP integrates your existing business systems to optimize your company's logistics and supply chain planning and workflow analysis faster than ever before.
What's more, FreightPOP's 300+ integrations make most implementations faster than you expect. If your systems aren't already on the list, FreightPOP is always ready to connect YOUR existing software to prevent costly and time-consuming platform changes.