DIGITAL CONNECTIVITY FOR FREIGHT & SHIPPERS
A Guide to Digital Transformation for Supply Chains
A digital supply chain provides connections, automation, and full, real-time visibility for businesses to optimize the costs associated with logistics.
Digital Transformation for Supply Chains
A digital supply chain is where technology provides connections, automation, and full, real-time visibility for businesses to manage their supply chains best. Ideally, shipping software that incorporates all aspects of logistics - inbound shipping and procurement, warehouse and customer management, outbound freight and parcel, and process auditing and reporting - is what business should seek.
As technology evolves, the initial capital and time investment required to integrate businesses with shipping software, or a Transportation Management System (TMS) as it is more commonly known, is becoming a more affordable option, even for small and midsize businesses.
But how specifically can a digital supply chain benefit business?
Improving Warehouse Functionality
The best TMS is one that brings end-to-end integration and centralizes all the data across your supply chain, thus giving you digital connectivity. And that connection starts with your inventory and warehouse data.
Warehouse Analysis
You cannot effectively improve any of your business practices without regularly evaluating and creating benchmarks for how things are to perform. Your warehouse is no different.

A good warehouse manager can conduct this analysis, or an outsourced auditor can if this skill is not a part of your current management team. And many TMS solutions have the tools and reporting required to help keep the warehouse in line with established benchmarks. Consistent warehouse audits are strongly encouraged as they can save you thousands of dollars down the line.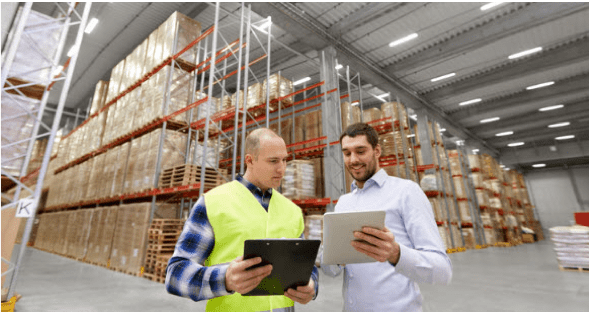 Analyze Inventory Placement
There are crafty ways to organize inventory that are not intuitive and require some industry experience. Shelving items that have different sizes in different locations, for example, can lead to a considerable reduction in the wrong size being grabbed. This avoids creating an unhappy customer and saves on the time required to solve an issue for them.
Using the ABC Analysis, aka the Inventory Categorization Method, can help you prioritize your inventory in a hierarchy that makes sense by dollar value. The general concept is that "A level" goods are the more expensive goods that you should apply the most monitoring due to their value. Then all the way down to "C level" goods that are much lower in value and can be treated with fewer control measures.
Analyze Picking
Analyze the picking methods currently being employed by your warehouse team. Items that sell the most volume should be easier to grab and ship than orders that sell infrequently. This will likely change over time, hence why consistent auditing of warehouse processes should be carried out year-to-year.
Analyze Errors

Look for ways to reduce warehouse and shipping errors, which cost a lot of man-hours to rectify and create a bad experience for your customers.
Analyze Working Conditions
Lastly, warehouse work itself can be uncomfortable and even dangerous work. Efforts to help keep staff comfortable and safe benefits your bottom line.

Inventory Control
In the day and age of same-day/next-day deliveries, high-level inventory management is crucial to locate items quickly, stay on top of quantities, and ensure accurate data. Employing barcode, QR Code, or RFID tracking technology to manage your supply chain is invaluable. And connecting your warehouse management system, ordering platform, and administrative systems to a Transportation Management System that integrates all the data will enable you to manage and troubleshoot inventory in the most competitive way possible.
Another way to best manage your inventory relates to how the warehouse itself is run. After assessing your warehouse and making efficiency improvements on that front, you should establish and maintain streamlined shipping and receiving processes. Be clear when hiring staff about the expectation and hold staff accountable for quickly unloading and stocking inventory, no matter how slow or busy the warehouse is. Boxes and packaging should also be swiftly removed or recycled. Keep chaos in the warehouse to a minimum.
You can also better manage your inventory by not mixing SKUs in warehouse bins. Studies show that both accuracy and time efficiency are reduced when multiple SKUs are placed in the same bin. If mixing SKUs cannot be avoided, it is suggested that the bin be portioned off with dividers.
Lastly, in managing inventory to modern customer delivery expectations, it can be useful to find reliable shipping partners that allow you to spread inventory across that country closer to where you ship the most. Dynamic warehousing is a growing pay-for-use concept that helps many businesses and retailers keep pace with fast delivery times.

Warehouse Communications
Another way to improve warehouse functionality is to make use of Advanced Shipping Notifications (ASNs). ASNs give shipping notifications that enable workers to help troubleshoot an impending warehouse bottleneck (perhaps more staff will be required) or reset pickup or delivery schedules. It is a more proactive way to deal with delays that may come up than just relying on initial shipping & receiving schedules provided at the time of booking.
Voice-enabled warehouse management systems are gaining in popularity and are claimed to reduce human error and the time required for pulling inventory. This technology is also noted as improving worker safety, increasing job and customer satisfaction, and reducing the time it takes to train new workers.
Communicate across channels to your people. Warehouse employees and managers are not as easily reached by email as your office staff. You'll want to send imperative messages and requests through text messaging and perhaps even posting messages around critical areas (i.e., by the time clock or lunchroom etc.)
Additionally, have an avenue for feedback. Help your staff feel listened to and valued. Make a constructive show of how feedback is taken into account as well; otherwise, you are wasting everyone's time and giving a bad impression of management.
Integrate a Robust Transportation Management System
We have written quite a bit about Transportation Management Systems (TMS), to include a Guide To How TMS Reduces Shipping and Freight Costs and a Guide to The 5 Must-Haves in Shipping Software.
There are two important things to keep in mind when selecting shipping software.
A TMS should integrate with your existing systems easily and cost-effectively. A good TMS should not cost you huge amounts of money to do an integration (Beware - some providers will try to bill you exorbitantly!)


A solid TMS can integrate with your existing warehouse management system and with your customer ordering, fulfillment, and billing systems both seamlessly and at a reasonable cost.





A TMS should include tools that make the five key workflows of shipping easier. You should be able to Shop - Ship - Track - Analyze - and Audit quickly with cost-saving features.
For our purposes here, we will outline how a good TMS can narrow down your best shipping and freight options to a few seconds of "shopping" for the best rate. And we will look at how a TMS should provide you tools to analyze your shipping spend and audit carriers used.
How does a Transportation Management System work?


1. Quickly Select Carriers By Price
The time and hassle involved in obtaining shipping prices and comparing them for the best deal looks a little something like this:
Log into a carrier's website

Enter the size of parcel or freight and destination details

Obtain price

Repeat above steps on several more carrier websites

Isolate which price is best and your place order
With a good TMS platform, however, all of this data should be readily available to you on one screen. You enter shipment and destination details ONE TIME and then have a side-by-side comparison of rates.
Outstanding TMS solutions will also be able to integrate any of your existing contracted rates and partner rates obtained through your relationship with your TMS provider.
If your business is spending at least $20,000 a month on shipping & freight, having this TMS feature alone can save you money on both shipping rates and on staff hours in obtaining the best rates. In our experience in providing a TMS solution, customers can save up to 35% on shipping rates and can reallocate up to half of their administrative staff.
2. Quickly Obtain Spot Quotes
Negotiating the best rates on the spot quote marketplace is also quite an inefficient process without a TMS. Obtaining these quotes involves more of a back and forth exchange, which takes time and can result in the shipper missing out on a quote as carriers look to quickly fill trucks throughout the day.
A TMS provides a single platform for the shipper whereby they can contact the carrier on their preferred method (email or website) seamlessly from the TMS platform. No need to go in and out of emails or carrier websites. The communication and process are made much smoother and faster, thereby helping shippers not miss out on quotes.
3. Analyze and Audit
Freight is one of the highest line item costs a shipping or retail business has. We have been in the shipping industry for over 20 years and have seen customers save between 5-15% by merely isolating invoicing errors and filing a claim.
You need to analyze your shipping spend. And you need to audit your carriers.
You are looking for such issues as:
Rating errors

Duplicate charges

Incorrect weight and accessory fees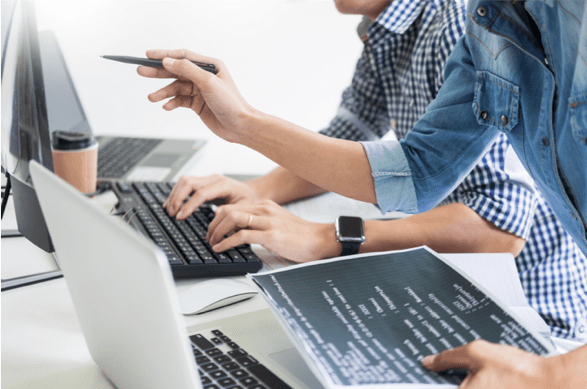 A good TMS should give you the tools to run reports and easily capture this sort of data. You should even have features that help you along with the claims process - which can be tedious. Finding where the errors are and assessing carrier performance will help you go after missing money and avoid carriers costing you the most.
Removing Manual Shipping Processes
We mentioned earlier how freight is one of the highest line item costs a shipping or retail business has. Labor, for most businesses, represents the highest business cost. Using tools, like TMS shipping software, can diminish how much time your administrators and warehousing staff spend on organizing inventory, processing orders, shipping parcel and freight, and analyzing and auditing shipping spend.
Removing manual shipping processes is accomplished through end-to-end integrations of your warehouse, tracking, and ordering systems. These integrations help automate many of your processes.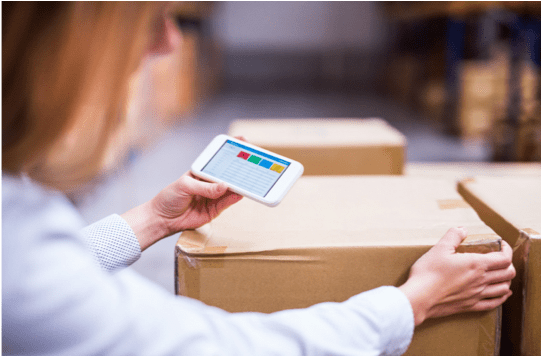 End-to-End Supply chain Integrations
APIs and digital connections are pretty well known this day and age through our experiences with Apps and mobile devices. APIs and digital connections can be used to connect to such things as carriers and marketplace rates. And depending on the software you select, some end-to-end integrations enable two-way communication between data points.
This type of connection enables seamless communication between ordering systems, customer management, warehouse management, and inventory control. End-to-end integrations speed up the entire shipping process saving businesses time and money.
Read: 4 Tips On Integrating ERP And TMS To Optimize Your Workflow
Improves Workflows
Removing manual processes and integrating systems decreases human error, such as duplicate or mistaken entries. Better data reduces the chance of something going wrong with an order, which negatively impacts customers and shipping teams. When an order goes wrong, time is wasted in fixing the issue and placating a customer — and sometimes fulfilling an order incorrectly snowballs into losing a customer and receiving negative attention or reviews.
Removing manual processes speeds up the shipping process. If systems are integrated well, less manual work is required. Staff can be reallocated to other duties. In our experience in providing a TMS platform, we've seen customers reallocate up to half of their processing team, with one customer saving up to 200 hours a week in shipping process labor.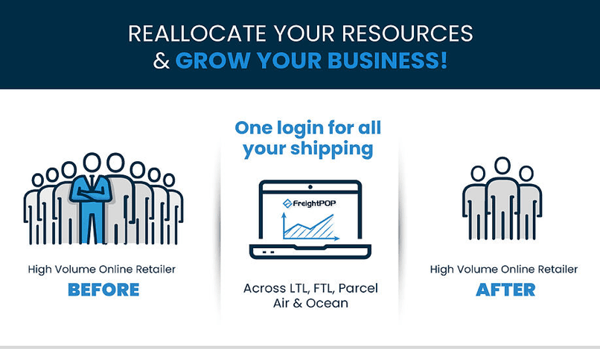 Automates shipping Paperwork
With today's shipping software and TMS platforms, many things are automated. Automation again helps remove human errors and saves time on some pretty tedious tasks. A solid TMS, for example, will allow you to print Bill of Ladings (BOLs) directly from customer orders. A good TMS platform will also automate the NMFC Classification process. (Note: It is important to accurately select NMFC codes per shipment as choosing an incorrect classification can cost a shipper a lot in surprise fees. Classifications fluctuate frequently, so any tool to help configure and automate this process is valuable.)
TMS platforms also typically automate international labels, return labels, custom labels, and documents for retail compliance, air and ground documents, and Customs EEI submissions, to name a few
Improves customer Returns ProcessES
Removing manual processes and streamlining your returns process is achievable through clearly communicated processes and integrations to your warehouse, ordering, and tracking systems. Below are five tips that help streamline your returns process and utilize automation.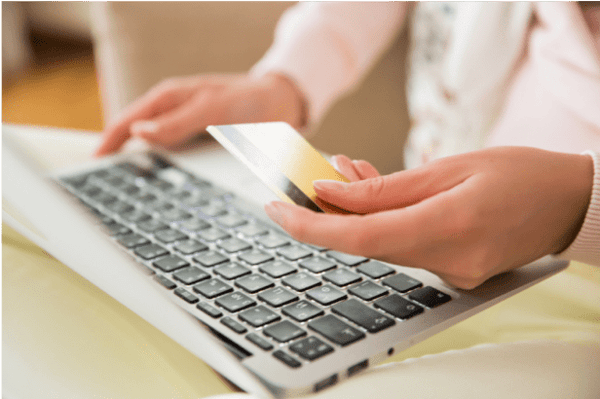 1.

Clearly Communicate to Customers
Manage your customers' expectations by clearly posting and emailing what your returns process is. This should include how to get the package back to the business, how monies are returned (is it a credit, a full refund minus delivery cost, etc.), and how long the process is estimated to take. Include an email contact should the customer have further questions about a return.
2. Keep It Simple
Make returning packages and freight as simple as possible. Retail business, in particular, can learn from Amazon's latest returns process of allowing customers to take items into Kohls and have Kohls arrange the return. If customers know they can easily rectify an issue they may have with an order, they are more likely to shop with you in the future, despite a particular order being refunded. Although most businesses cannot process returns exactly like Amazon, the takeaway here is to keep the process simple and easy for customers.
Additionally, keeping the returns process simple makes it more likely customers will follow the required steps and not make any mistakes (as customers are known to do). When errors occur, this creates more work for your staff and frustrates customers, thereby harming any loyalty they may have had for your business in the future.
3. Process Returns Quickly
Ensure your team processes returns quickly. Returns should be as important, if not more important, than processing a new order as a returning customer now has less patience with the transaction and your business. Your warehouse and admin staff should work to the stated returns process estimated time and understand they are still working to impress upon customers making a return that you are a viable business to buy from in the future.
4. Track Returns
Using a TMS platform to automate tracking and communication to customers during the returns process will further keep customers satisfied during the transaction, require less manual labor, and allow quick recall of information should a customer contact customer service with issues on a return
5. Evaluate Returns Process
Set benchmarks and periodically evaluate your returns process. Look at changes that can save you money. Sometimes, for example, it can work out cheaper to send a customer a replacement on a broken item if the cost of processing a return is more than that item costs.
Read: Holiday Shipping and Returns

Improving Customer Management
A TMS system that integrates your warehouse, ordering, customer management, and tracking systems will allow for the automation of communication and other tools.
A sound TMS system will have such features as customer portals that allow customers to access information, such as tracking orders, making changes, or organizing returns.
These tools can also automate shipping notifications from carriers, always keeping customers in the loop of any delays and building loyalty and good review potential with customers.
Excellent TMS platforms also enable communication between customers and shipping brokers, which is a much more direct way to keep customers in the loop on shipments than contacting your business to find out where a shipment is at with a third-party broker.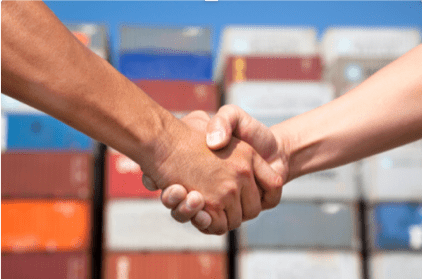 Partner Rates
Some TMS providers will include partner rates, which are carrier rates they have negotiated on behalf of their customers. Having options in comparing your prices to marketplace rates and a business' established contract rates gives a broader range in which to capture deals. Market rates from carriers change frequently, outdating favorable negotiated rates by the customer. When a TMS includes marketplace and partner rates in real time, shippers can save up to 30%.
Streamlining Spot Quotes
Spot quotes are where a business and carrier negotiate a price for a specific shipment. Spot quotes give businesses another option, much like partner rates. These quotes are usually requested when a shipper is shipping outside their shipping lane or when the freight itself is unusual in its handling requirements. In terms of freight, spot quotes are usually utilized on FTL (or full truck load) shipments.
As discussed earlier, spot quotes can be cumbersome to obtain and arrange, so having tools that make this process faster and easier helps along the process in obtaining the best negotiated prices on international and special freight.
Read: 3 Tips To Get The Best Spot Quotes
Volume Rates
Volume shipping quotes are used for special freight that falls outside normal LTL, or less than truckload, shipments. These are loads that do not completely fill a truck and are over 5,000 pounds. You'll want to make sure you select shipping software that is capable of supporting volume rates if you will have these types of shipments. This will help you organize this type of expensive freight the smoothest.
International Shipping and Special Freight
International shipping and freight with special requirements, such as heavy shipments, shipments with odd sizing, or shipments requiring refrigeration, cost the most. Maximizing reduced rates (i.e. taking advantage of partner rates, streamlining spot quote processes) when organizing these types of shipments is the best way to pass on competitive pricing to your customers.
Conclusion
There are many benefits to digitizing as much of your supply chain as possible. The right Transportation Management System can do this for you, and in today's market, it does not need to be a cost-prohibitive option, even for small and medium-sized businesses.
The right shipping software can allow your warehouse, shipping, and customer management systems to run smoothly and, with analysis and auditing tools, enable more significant troubleshooting and informed decisions year on year.