Why Brokers Cannot Save you on Carrier Rates
It is easy to confuse some of the responsibilities between a carrier and a broker, so we'll start with some definitions.
A carrier handles shipments directly, with no middleman. A carrier can be a small, owner-operator or a large fleet. Carriers are fully liable for damaged shipments and are not allowed to further outsource shipments without express approval from the shipper. A carrier handles an entire transaction and is in a more solid position to communicate delivery times.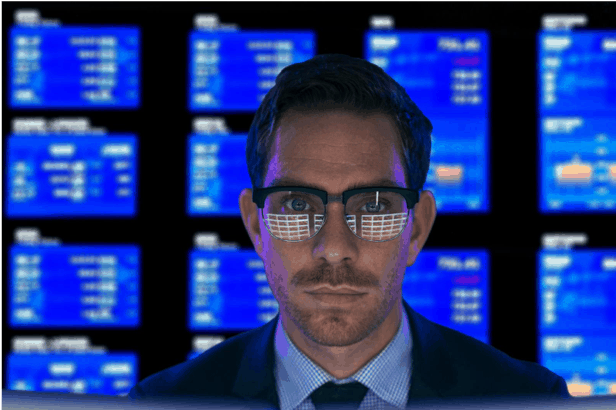 A broker arranges transportation of shipments on behalf of the shipper. They work within a network of carriers to obtain the "best" shipping deal. There can be delayed communication or miscommunication on delivery time information as brokers are relaying details as a third-party. They do not directly oversee the shipment.
Rate Creep
The shipping and freight industry is by far too volatile to rely on a single broker, or even a single-carrier relationship. A shipper would be missing out on huge leveraging potential to save on shipping rates. And brokers and carriers know how "cut throat" things can be. They will promise the moon – aka terrifically low rates – and then rate creep will start. Often this increase is incremental and goes unnoticed by the shipper.
As well, it does not behoove a shipper to be locked into rates for too long in such a volatile industry. Rather, a shipper should obtain the tools to make shopping around a much smoother process. Carrier rate shopping can be a bit of a hustle and you need to be armed with the best tools.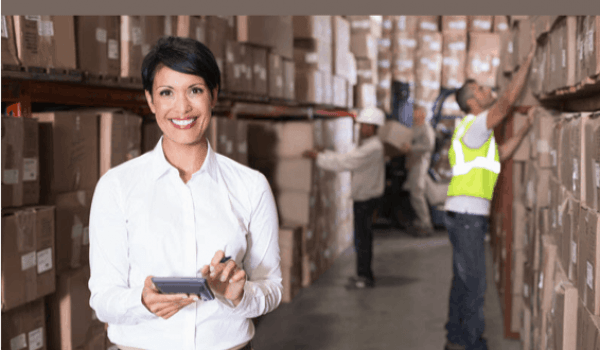 If You Use a Broker
If you are going to use a broker, make sure you do your homework. Review the broker's history with load deliveries and payment turnaround times. DAT and Truckstop.com can be useful for this task as they post customer experiences and statistics.
Never rely on a broker (or carrier) solely or remain with them without periodically evaluating the deals you are getting. To neglect to audit the rates you are paying in a constantly fluctuating industry will cost you thousands, if not more, dollars.
Lastly, if you use a broker, it is advised by Transportation Attorney Hank Seaton that you should avoid any "right to offset" clauses in contracts. These give the broker the right to hold freight payments in the event of any cargo claims. Seaton maintains that normal cargo insurance should suffice and that such clauses are intolerable.
Tips For Negotiating Freight Carrier Rates
Use Shipping Volume to Your Advantage

The larger your shipping volume, the more leverage you have to negotiate better rates, but don't think that you can't negotiate better rates with low volumes. Carriers want whatever business they can get. They want to fill up the empty space in their trucks, planes, and ships. Gathering your historical volumes and other important information is advised before negotiating.
Look at The Various Modes of Shipping
Determine if it is possible to switch to a different modal option, which may help save when negotiating with carriers. The various modes include:
Parcel (small package – FedEx, UPS, etc.), LTL (pallets)
Truckload (also known as FTL)
Less-than-truckload (also known as LTL)
International Air and Ocean
Intermodal - more than one of these
Gathering the data on your shipments and intentionally looking for alternative modes as an option can help reduce freight costs significantly because some modes are a lot less expensive. On the surface, many companies don't think switching modes is an option, but after looking at the data, you'll realize that it becomes an option that can save a lot of money.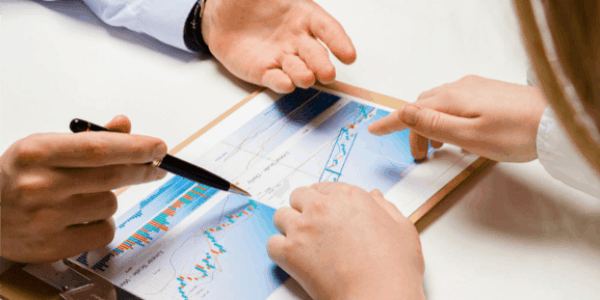 Be Tenacious!
There are many things you can negotiate: fuel charges, freight rates, assessorial charges, and more. The first rate offer carriers give you may sound appealing, but don't jump the gun. There is always a way to lower the discounts they initially offer you if you do your research. Don't be afraid to sign contracts with multiple carriers. You won't really know if they gave you the best rates until you start quoting shipments and compare the rates against each carrier. Making use of a Transportation Management System (TMS) is advised to make this task quickly manageable. A TMS retrieves the quotes from all your carriers into one screen allowing you to assess without having to manually retrieve quotes from multiple emails or logins to carrier websites.
Make No Empty Promises
Carriers may try to upcharge you with hidden fees when your company does not meet the shipping volume you first proposed. In the event you have an off year and shipping volumes aren't as high as you forecasted, you may be racked with surcharges for not meeting what you initially promised the carriers.
In your request for proposal (RFP) to carriers, make it extremely clear that you are not making any sort of volume commitments. Also, let the carriers know that they will be going up against other carriers. Play them off of each other. Tell them they are not the lowest bidder and that they need to lower their rates to be your top choice. Make sure they know you have a TMS that compares the rates of all your carriers, including theirs, and ranks them based on lowest price first.
Have the Data
Know your operating costs and requirements thoroughly before you negotiate, especially if you are entering into any contracts.
You need to know such things as:
Details of the

class of freight

you ship
A list of any special handling requirements – refrigeration, HAZMAT, etc.
The kind of truck loads you typically ship – LTL, FTL
How much tonnage is shipped on average and typical destinations
What your payment terms are
Automating Carrier Rates
The most useful tool at a shipper's disposal to optimize and automate supply chain processes is a Transportation Management System, or TMS. If you select a best-in-class TMS platform, nearly every aspect of the shipping process – from finding rates and printing shipping labels to tracking shipments and deliveries – will be integrated into the platform and simplified and/or automated.
Workflow and Management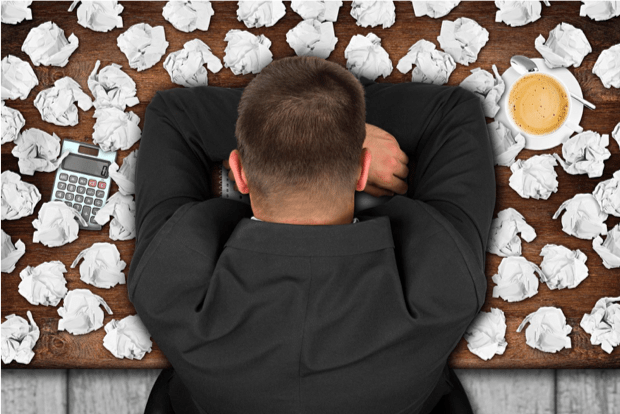 Far too many shippers still rely on spreadsheets, phone calls, emails, and other manual processes to organize shipments. This "old way" of doing things is labor intensive, subject to human error, and is extremely inefficient. Errors and inefficiency can directly impact your relationships with carriers and customers.
A TMS platform puts the bulk of the shipping process – rate shopping, shipping, tracking, and analyzing/auditing – right at your fingertips. A solid TMS should allow full integration with any other databases you are currently using to manage carriers, inventory, customers, orders, and etc. (FreightPOP's TMS, for example, allows integration with 20 key technological platforms and customers can access 200+ carriers and marketplaces for quick and seamless rate shopping.)
Pooling Shipments
Optimal TMS solutions support all types of shipments, including Full Truckload (FTL) and Less than Truckload (LTL), and enable you to granularly view all of the details associated with these loads.
With this level of visibility in place, shipping and logistics stakeholders have the power to better manage their shipment loads, and can even leverage a mode shift strategy. This enables smaller LTL shipments to be gathered together into a larger, more efficient LTL volume, or even a complete FTL, which typically costs less.
Streamlining Bills of Lading
An advanced TMS lets you print your own shipping labels, as well as your BOLs for LTL, FTL or intermodal carriers. Printing from the same system helps ensure proper proper documentation allowing your shipments to pass through customs and get to where they need to be.
When selecting a TMS you should look for the ability to:
Print shipping labels for all domestic carriers
Print SLIs and AWBs for international air and ocean freight carriers
Print international documentation: customs forms, invoices, packing slips, and etc.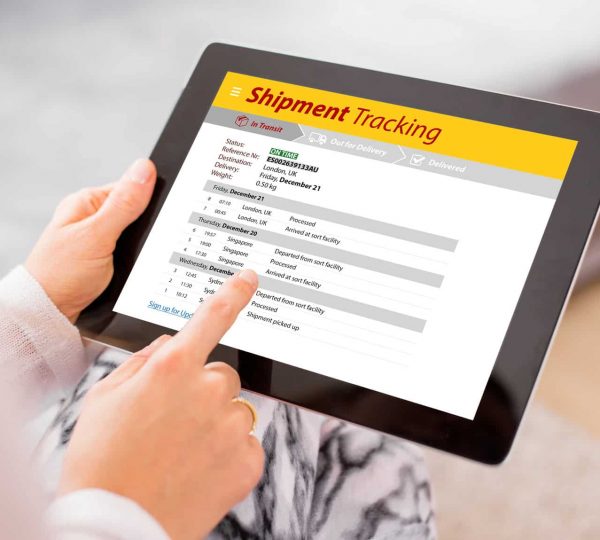 Managing Customers Consumers not only want their shipments with faster and faster turnaround times, they also increasingly want to track their shipments. Having better insight into your overall supply chain through a single integrated platform will allow you to meet your customers' expectations and communicate with them. In fact, some customer queries can even be automated through a sophisticated enough TMS, thus saving further on labor.
Real-time Carrier & Marketplace Rate Shopping
Traditional rate shopping involves using multiple, disconnected platforms. You log into various carrier websites, obtain quotes, compare, and then finally select and order. Website window switching through your top carriers is an extraordinarily outdated task and wastes a lot of time. As well, due to the fact that manually getting shipping quotes takes time, your team is not even considering other rate options that may be cheaper. A TMS system puts multiple rates on one screen for you to quickly evaluate and select.
So much time can be saved in fact that we vouch for one of our customers, a major online retailer, that was able to reallocate 5 full time shipping staff members when they began using our TMS platform. They originally had 7 staff members and 1 manager conducting audits. They were able to manage all their shipping with just 3 full time staff members using our TMS.
For an estimate on the ROI you can have in using a TMS, use our calculator tool here.
Analyze YOUR FREIGHT Spend
As mentioned earlier, neglecting to analyze the rates you are paying in a constantly fluctuating industry can severely affect your bottom line.
Reporting and analyzing spend allows you to locate where you are wasting money. You then can improve your process to help avoid this in future.
Start with an outline of overall freight spend across all your carriers, modes, and lanes. You will want a report as well about how efficiently you are shipping at the lowest possible cost, including a look at lower-cost carriers you did not use. Lastly, generate a breakdown on shipments with a comparison against historical data.
The value of a spend analysis includes:
Seeing where money is being wasted
Understanding how much variance there is with carriers
Deciding on which carriers to drop or continue working with
Providing valuable data on improvements to management
Preparing for carrier contract negotiations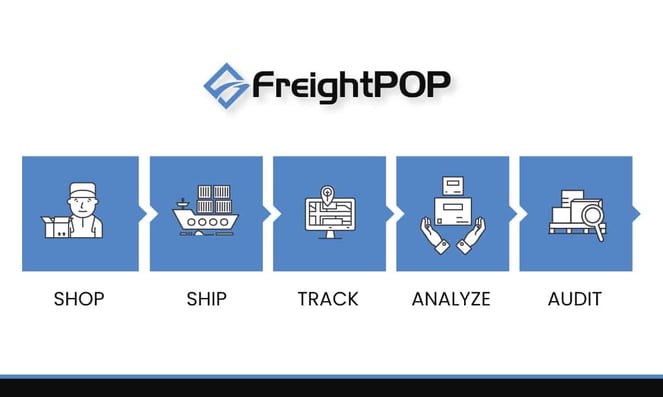 There are a lot of elements in freight and shipping. To streamline and automate your supply chain and meet increasing customer demands, investigate how a TMS option can revolutionize your processes.
Download
The Complete Guide to Carrier Rate Shopping
Save by finding and negotiating the best rates for EVERY shipment.
Download the Guide