Request a Demo
You're on your way to accessing the best-in-class logistics and transportation management software.
FreightPOP's cloud software was designed to be robust, yet cost-effective for shipping and logistics management.
Transportation Management Features:
Shop for the best rates for every shipment

Ship efficiently, using data from your existing systems

Track inbound, outbound, every leg of the trip
PLUS:
Advanced auditing to identify and fix costly invoice errors
Proactive optimization for boxes, pallets, trucks and containers
And much more!
See How FreightPOP Can Improve Your Logistics Efficiency
Trusted by Great Companies Like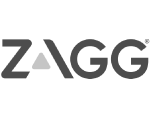 Seamless integration with our warehouse management system, Veracore. One platform to handle many different small parcel carriers and LTL common carriers. The ability to assign roles to employees and external parties. The feature to audit shipment is pretty handy too.
Schedule your demo today!
In just 15 minutes our expert logistics team can show you what FreightPOP can do.
Then we can see if a longer conversation about your company's specific process makes sense.
Yes, I want to see the demo