Inefficiencies in supply chains will not improve on their own anytime soon. Just recently, Moody's Analytics issued an advisory to its clients saying, "supply-chain headaches show no sign of subsiding." In December, Goldman Sachs analysts told their clients they expect bottlenecks in supply chains in 2023.
Nearly every business is suffering impacts in one way or another. While you can't solve port problems, speed up container turn-around times, improve drayage trucking capacity, or open up new warehouse space quickly—there are things you can do to improve your capacity and access to carriers in 2022.


You can't move freight without carrier access. But diminished capacity has become a significant issue for a variety of reasons:
Labor shortage and aging driver population
Many driving schools and training facilities shut down during the pandemic, which reduced newly qualified drivers
Inoperable equipment without fast access to replacement parts
Excessively long lead times for new tractors, trailers, and chassis
Surge in demand
Long wait times at ports
Lack of drayage providers
The urgency of reducing port congestion
Analysts expect sustained regional pressure on freight trucking and intermodal transportation because higher-than-normal import volumes look likely to last through Q2 2022. Many retailers have moved to add additional inventory to avoid supply chain disruptions.
Others have moved to a just-in-time (JIT) model for inventory management that puts additional strain on capacity because of the time sensitivity for restocking.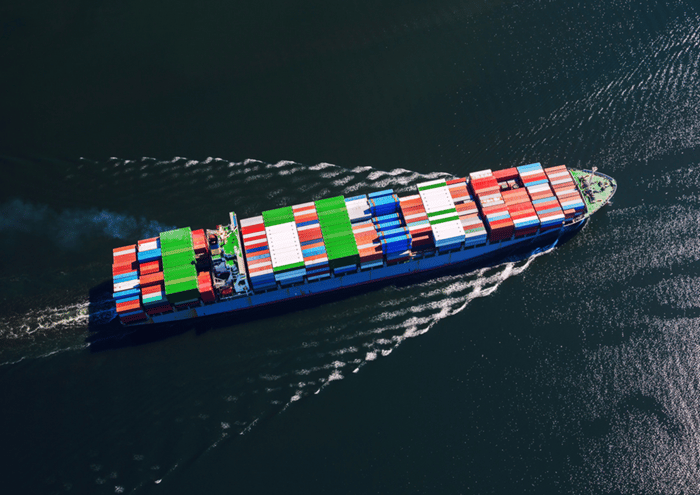 What GOes Wrong
When capacity is tight, prices can rise significantly, hurting everyone's margins, but failing to meet demand creates unhappy customers and costs you business.
It also causes ripple effects throughout the supply chain, further backing up the system.
Many warehouses are full and unable to move goods quickly enough. They're stacking containers outside and increasing wait and dwell times for truckers, reducing capacity.


Getting Your Shipments Out and Inbounds In
Because of these factors, rate sensitivity is not paramount right now. Making sure you get deliveries to customers on time within predictable windows matters.
Customers know there are supply chain issues. It's in the news almost daily, but that doesn't mean they are happy about it. A survey from Oracle showed some 87% of consumers report negative supply chain impacts. One survey result, in particular, that should worry every shipper: 80% of consumers say delays and shortages are causing them to cut ties with their favorite brands.
Consumers may be willing to absorb some price adjustments, but if you cannot get them the goods they want — when they want them — you are at risk of losing them.


"The supply chain has become a critical part of people's purchasing decisions.

Organizations that don't prioritize their supply chains risk declines in customer loyalty and revenue"

- Oracle Consumer Survey, Sept 2021
How Carriers Are Responding
Carriers are also becoming picky about what freight they will carry. They are turning down shipments for heavier products that increase fuel costs or require significant price adjustments.
One of the reasons ports have such a buildup of empty containers is that many importers are declining to send containers inland to collect experts. Due to higher eastbound freight rates, it's more profitable to send them back to Asia.
As carriers and brokers work to optimize loads, many have flipped their business models. Some now demand more stringent and faster payment terms, longer-term engagements, and more flexible pricing. Shippers with anything less than a stellar rating among carriers and brokers face a more difficult task in finding freight carriers.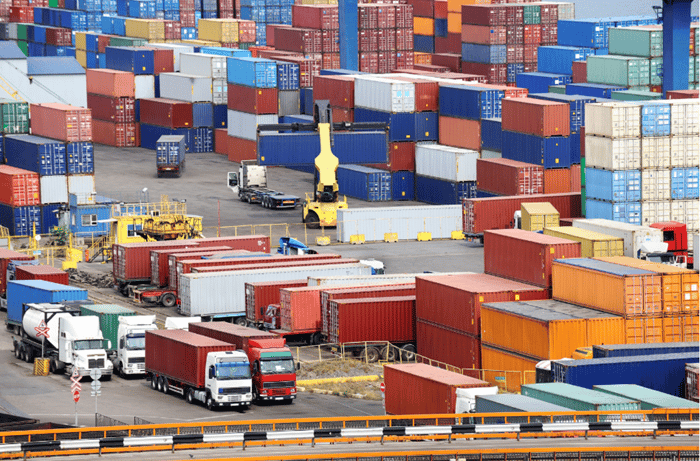 For shippers, this means you need to increase your access to carriers and look for innovative ways to move goods.

East COast Shipping Ports
To move goods from Asia to the East Coast of the U.S., ships have to pass through the Panama Canal, which adds about seven days to the trip and drives prices up by about $3,000 per container. Still, backups on West Coast ports have made ports like Tampa, Miami, or Charleston an option.


"Why pay to moor off the coast of California when Florida shipping lanes are open?"

Michael Rubin, President & CEO of the Florida Ports Council
Clever Routing Options
It's not cheap, but another option is to reroute deliveries through Europe — especially for goods originating in Eastern China. For example, DHL provides road and rail freight services for pallets and mixed cargo from Xi'an to Hamburg, Germany.
According to Bonnie Girard, Founder of China Channel LLC:


"If a shipper is nimble enough to reroute their China cargo to rail and then use the Europe-U.S. Ocean freight routes, particularly those that go into Florida or Virginia, there are savings in both time and money to be had."


Stop Relying On INtermediaries
Another strategy for increasing access to carriers is to establish direct contact with Chinese shipping companies and manufacturers rather than relying on intermediaries in the US. Girard told us:


"If it means hiring, even temporarily, a Chinese-language speaker who can talk directly with the shipping company and the manufacturer in China, that direct relationship can be invaluable in getting personalized service that using a middleman can never offer.

One of the most common complaints I hear from Chinese manufacturers and shippers is that they never know who their real end-user customers are. When they do have the opportunity to work directly with them, they generally relish the experience and will go out of their way to accommodate their needs."
air Freight
Companies are also using air freight to deliver lighter goods that can be shipped cost-effectively. The three leading international couriers have country-wide capacity in China, so importers can often go from factory to destination in 2-3 days.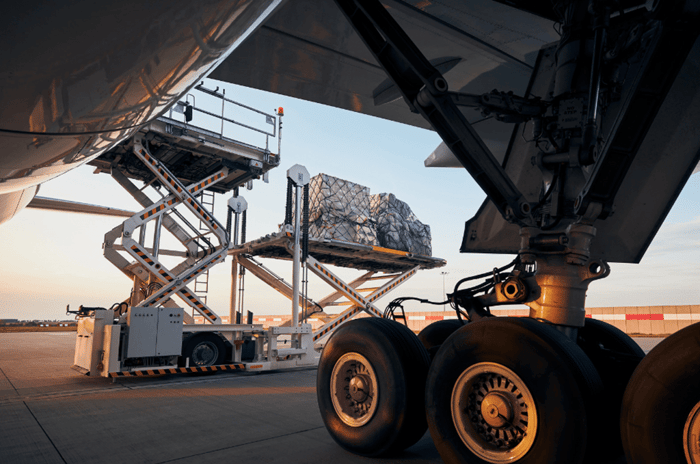 Aaron Alpeter, Principal and Founder at supply chain consultants Izba, says:


"Shippers need to understand that everyone wants to move your freight through the system as quickly as possible, but unfortunately, the system itself is sick. There is no silver bullet that's going to solve the current congestion."

But there are things you can do to manage expectations.


Manage Your Own Expectations
While there are many factors outside your control, you can focus on what you can impact, such as efficiency and your relationships with carriers.
Ed Burns, President, and Founder of Burns Logistics said shippers need to understand their role in creating solutions:


Lack of capacity does not just mean enough trucks or drivers, it also means too much dwell time at pick up and delivery. If shippers want to help solve the problem, they need to talk with their carrier partners...and ask what they can do to help.

It is so simple, and yet so many don't do it. Additionally, shippers need to make their facilities friendly to the drivers. That is as simple as ensuring drivers have a place to eat, rest, and go to the bathroom."

Creating greater efficiencies for handling freight can make a difference.
You can also make sure your transportation management software is truly helping you manage your logistics from start to finish from shopping, shipping, tracking, auditing, and analyzing. If you're not seeing the productivity gains you need, consider modernizing your Transportation Management System (TMS) platform.


Manage Internal and External Customer Expectations
Bad news rarely gets better with age. You need to provide clear and transparent communications about issues and concerns with your internal and external customers. Customers will often deal with problems if you are truthful and upfront with them.
Many shippers are now quoting longer lead times than they anticipate just to give themselves a bit of wiggle room in case of unexpected delays. Izba's Alpeter told us:


"If you're going to have a difficult conversation about a few days of delay, it's not much worse to talk about a week or two. We've found that customers can handle bad news as long as it's news that they can plan on vs. something that constantly changes."




Manage Vendor & Supplier Expectations
Managing vendor and supplier is also an opportunity to help solidify relationships with your existing partners, including suppliers, brokers, and customers. Everyone is dealing with the same supply chain issues. Offering to pitch in and help can make a difference.
Burns suggests working with your carrier partners:


"There may be little things that help move things along, like allowing for drop trailers and ensuring the equipment that the carrier leaves on the lot of the shipper or consignee is taken care of properly."

This can help solidify carrier relationships which can pay dividends well into the future.
Also, consider setting a regular cadence of communications to check in with key vendors, suppliers, and customers. Burns advises:


"Don't just call when there is a problem. Ask what your team can do to help them operate more efficiently on our lanes, at our facilities, and on our accounts?"


Alpeter agrees:


"I think the most important thing you can do is agree with your freight forwarder, logistics teams, and customers on a set update schedule. Keep track of the next most important milestone — being unloaded, securing a chassis, securing a driver, delivery, etc. — and agree that you will sync via email or voice at a specific time each day. This will give everyone the updates they need while also creating space for people to do their work."


It helps if you have an integrated TMS platform that works seamlessly across order managing, CRM, accounting, and business systems. This gives you a clearer pihttps://www.freightpop.com/supply-chain-logistics-freight-proscture of every piece of the supply chain puzzle and makes it easier to connect with partners and talk specifics.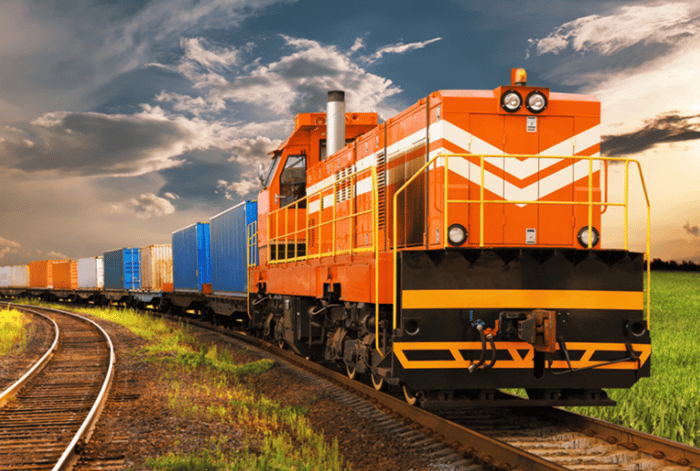 Burns tells us:


"Many people in charge of transportation spend most of their day putting out fires. When there's so much uncertainty in the supply chain, this can add fuel to those fires and create a seemingly constant state of chaos.

Better organization can help you get ahead of it all.

There's a reason firefighters spend so much time talking about fire prevention, the importance of smoke alarms, and the need to implement fire safety regulations. They know that it's always better to prevent fires that have to fight them.

Simple time management strategies in your operations can play a significant role in getting ahead of the fires. It may not put them out right now, but it can mitigate the damage and provide a competitive advantage.


Interim Strategies for Managing Your Supply Chain
There are some strategies you can put in place to counter the current challenges in the supply chain.
Rethinking Demand Planning
More accurate inventory forecasts create a more effective supply plan. Rather than relying on traditional consensus forecasts, create a unified forecast model based on historical data, seasonable adjustments, and macroeconomic information. Then, adjust based on current supply chain trends and load ratios.
According to a study in the Harvard Business Review, consumer packaged goods (CPG) companies that shifted their demand and capacity planning to more efficiently manage their supply chain saw forecasts improve by 95-97%. It's assessing the factors and assumptions you make in planning demand.
Oliver Nodjoumi, Executive Vice President at ICC Logistics Services, tells us:


"It is crucial for companies to have clear projections of what volumes they expect to ship on a weekly basis throughout 2022."

Start Your RFPs & Business Reviews Sooner
Act sooner rather than later. Nodjoumi suggests:


"Start your RFP processes earlier than you normally would. And, make sure you are doing at least quarterly business reviews with all of your carriers in order to see what additional challenges are coming."

It's also worth reviewing your current RFPs. There have been a significant number of carriers that committed to RFPs that are no longer able to meet demand. Just because you have an agreement in place doesn't mean the carrier will deliver.
In the fall of 2021, the load-to-truck ratio hit its highest point since 2018. In December, it stood at 5.47. meaning there were more than five available loads for every truck in the US.



Look at Regional Routes for In-Country Shipping
Separating freight bids by region rather than nationally can help uncover potentially hidden capacity among shippers. To overcome labor shortages, many freight haulers are offering additional regional routes to attract drivers and let them stay closer to home. This shifts some capacity from national.
Dedicated Contract Charges
Shippers who "played the spot market" to find cheaper rates for years now wish they had locked-in rates and capacity. Dedicated contract carriers (DCC) allow shippers and 3PLs to avoid the spot market for routine business.


Long-Term Strategies for Improving Your Supply Chain
Things will get better at some point, although even the experts disagree on how soon the supply chain can return to normal. Steps you take now to improve your operations can help you optimize for the current conditions and be even more efficient when things do settle down.
Diversify Your Carrier Network
Carriers are dealing with capacity issues by emphasizing network optimization and yield management to maximize profitability. Many are re-evaluating the mix and types of loads they are accepting. Based on this optimization, some shippers report carriers are sending signals that their freight may not fit in their network in the future.
Shippers need to diversify their carrier network in the same way they have diversified their supply chain. When demand is tight, you need multiple resources that can provide capacity.
Diversifying your carrier network is not a quick fix. Many carriers aren't responding to new RFPs from shippers because they lack the capacity for fulfillment. This means building relationships and exploring new opportunities before they are needed. In today's email and online world, human contact can make a difference.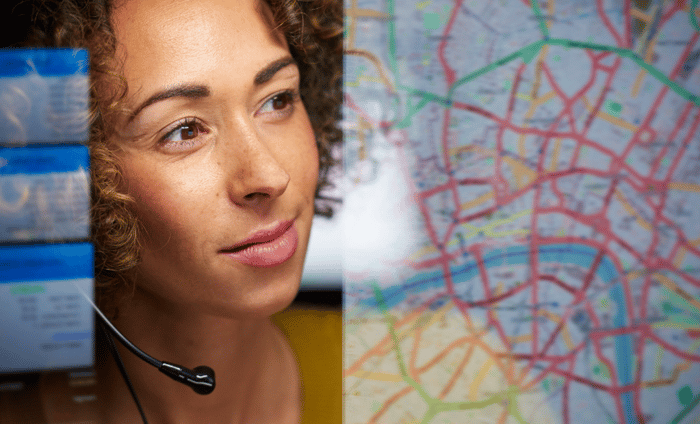 Digitizing and Modernizing Systems
Consider modernizing your Transportation Management System and streamlining your processes to create better and more efficient systems.
The right TMS can significantly improve your operations in several ways:
Resource efficiency: If you don't know when raw materials and supplies are coming in, you can't make good decisions about meeting commitments with your customers. Capacity planning begins with accurately forecasting demand to order and receive the needed products or materials.
Vendor evaluations: If you have to rush materials due to poor planning or supply chain congestion, the increased costs for shipping can significantly eat into profits. A TMS will also give you reporting on total landed costs, so you have insight into what suppliers are costing you in terms of goods, products, and shipping.
Visibility on inbound and outbound products: Real-time data allows you to pinpoint precisely where your products are, so you can forecast and plan more accurately. Historical data enables you to look back and find out how you can do better next time around.
With real-time visibility into every aspect of your shipping, you can streamline your entire procurement and delivery process.


What to Look for in a Transportation Management System
To properly evaluate your current (or future) TMS solution, there are several key things you should look for.
Flexibility and Functionality
First, any Transportation Management System you consider should work with your current carriers and negotiate rates. When you renegotiate rates, it should automatically update in real-time to carrier servers.
You also want a system that works in the cloud to allow access to your data regardless of where team members are working. It should allow for multiple users, locations, and scalable freight accounts.
Finally, you want to ensure it will integrate with your internal systems and any third-party providers you use.
An All-in-One System
Too many shippers still rely on a mix of systems to conduct business. It's inefficient. You want a TMS that will handle all of your shipping needs, including:
Parcel
FTL
LTL
Intermodal
Air Freight
International Air Freight/Freight Forwarders
Ocean
Your TMS provider needs to facilitate efficient routing and shipping across multiple carriers and modes.
Learn more about what to look for in a TMS by referring to our Buyer's Guide to Transportation Management Systems.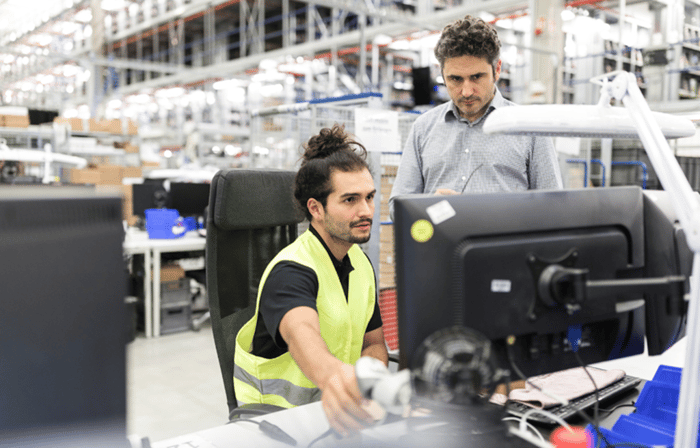 When you have the right systems in place, leveraging data, analytics, and automation can make your entire operations run more smoothly.
Workflow Automation
Modern Transportation Management Systems can automate many of the routine tasks done manually. Not only does it create more efficiency and relieve you of many of the monotonous everyday tasks, but it also reduces error rates.
Automation can handle things like:
Comparing rate quotes
Batch shipping
Centralized tracking
Internal and external communications, alerts, and notifications

Manage Carrier Performance Ratings
Poor carrier compliance and performance can produce both direct and indirect costs. It can hurt your margins, damage your reputation, and frustrate your customers.
We see significant changes in carrier performance ratings amid the supply chain chaos. Ratings can change daily, and even previously dependable carriers may sometimes stumble. You need to know historical performance and updated carrier scorecards to make sure you are protecting your business. Carrier Performance Reports can provide instant ratings to help improve your confidence levels when doing business with shippers.

Identify Waste and Spending Inaccuracies
Carriers don't always invoice the right amounts. From minor carriers to the big players, invoice exceptions happen. Shipments are delayed, items are lost in transit, or incorrect rates are applied.
Small to medium-sized businesses tend to skip invoice auditing altogether. It's not easy to quickly compare quotes to rates, especially when doing it at volume. You need to be able to audit invoices efficiently to check things like:
Matching POs and invoices
Check contracted rates and discounts
Identify duplicate charges
Highlight rate errors and accessorial fees
You also need an easy way to diagnose errors such as misquotes or inaccurate invoices so you can correct them quickly and look for patterns of behavior.
A good TMS solution should also provide a lowest quote shipping compliance report, which helps to ensure the best rates are being used. And if they are not, management can readily investigate if there are justifiable reasons or if team members require further training.

Other Date and Analytics Use Cases
There are other ways you can leverage data and analytics to improve your operations, including:
Network analytics: Run different optimization strategies, such as assessing the impact of lowering your carbon footprint on pricing.
LTL, backhaul, and delivery runs: Prescriptive analytics can help match LTL shipments or backhauls to maximize volume in trucks.
Things will eventually get back to normal (eventually). Modernizing your TMS solution — and embracing a data-driven culture —lets you compete smarter with access to the business intelligence you need to make better decisions.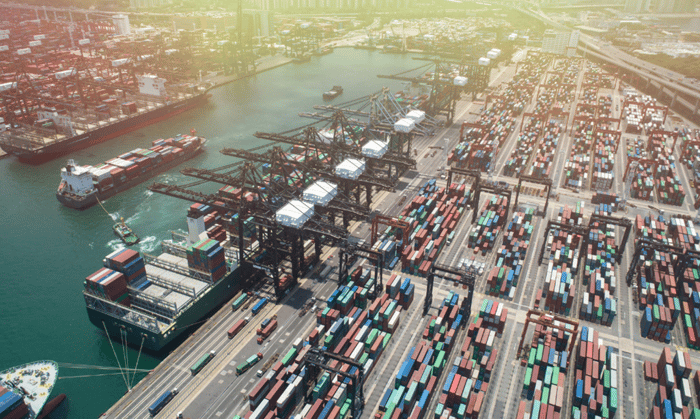 Conclusion
Many experts claim we could be well into 2023 or further before supply chains return to normal—if there isn't another global event that impacts the supply chain.
Shippers can no longer wait to make changes to their systems and processes, hoping things get better on their own. As legendary football coach Vince Lombardi said, "hope is not a strategy."
It's time to deal with supply chain challenges head-on. Implement strategies to improve operations short-term and long-term and set yourself up for success. At FreightPOP, we're here to help. We provide one-click shipping management with the most innovative digital supply chain tools for manufacturers, distributors, retailers, 3PLs, and more. If we can help you with your business, request a demo and let us show you what we can do.
Want to learn more about solidifying your supply chain against further disruption? Download our free eBook: 8 Strategies to Build a Disruption-Proof Supply Chain.