In today's volatile freight market, enhancing visibility is paramount. With major disruptions like the shutdown of giants such as Yellow and the closure of over 10,000 trucking firms since the Fall of 2022, the need for agility in freight tracking is clear. This guide examines the ROI of freight tracking, focusing on challenges and strategies to ensure cost efficiency and customer satisfaction. Navigate through for insights that could significantly impact your bottom line.


Where Things Stand
Though some lanes are still higher, most freight shipping costs have finally returned to pre-pandemic levels. Container rates have dropped 75%. Spot market loads for freight are down 50% as of mid-2023 compared to a year ago.
Reduced capacity is driving severe competition in the freight industry. More than 10,000 trucking companies have closed since the fall of 2022. Most are smaller operators, but some major firms are also struggling. Yellow, one of the nation's largest freight companies, filed for Chapter 11 bankruptcy and announced in August that it's shutting down operations.
These conditions require an agile approach to managing your shipping. There may be significant opportunities to reduce costs or negotiate deals, but you must also be prepared to switch carriers quickly to avoid disappointing customers.
This guide focuses on how shippers can save money with better visibility and how that can benefit customers, improving your bottom line.
Multiple factors affect freight tracking, each of which have economic implications. Here are six of the more common challenges facing the industry.


1) Technology
When you don't have the right technology, enough staff, or time to keep up with your shipping workflow, it's a problem. And it will cost you and create customer frustrations.
Managing day-to-day logistics, negotiating rates, and pulling the information you need off carrier websites in a constantly changing environment is tough. You need technology that provides accurate, real-time updates to manage your freight tracking efficiently.
Brad McBride, Founder/CEO of Zero Down Supply Chain Solutions, orients us that it's time to make changes:


"Supply chain is a trillion-dollar industry and is literally one of the last industries running on archaic technology...companies have to look forward.

I always say a rearview mirror is small for a reason. What's happened in the past is important, but a windshield is much bigger because what's out in front of you is something you can control and change."

You need to set your business up with a robust TMS to sync all of your shipping and find the most cost-efficient routes and rates that meet customer expectations and keep you competitive.


2) Logistics Management
A carrier's logistics efficiency, including scheduling, route planning, and handling, impacts the ability to track freight accurately. You require a reliable method of managing your carriers to evaluate performance and negotiate rates based on service levels.
Efficient logistics can drive faster deliveries and, in turn, improve the customer experience.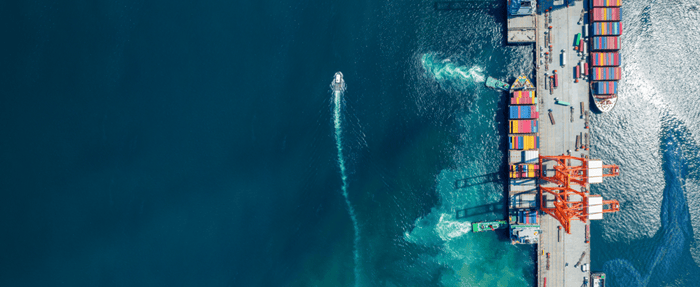 3) Customs and Regulations
Customs processes and regulatory requirements, especially for international shipments, can cause delays and complicate tracking. As such, many businesses stay away from cross-border shipping.
Chris Lentjes, CEO of US operations for Eurora, notes:


"There's a misconception by some small to mid-sized companies that cross-border is too complicated. They opt to stick with domestic and don't leverage cross-border to help generate revenue and growth of their business. With the amount of online tools and transportation capabilities available, the ability to ship internationally has never been easier."

By embracing enhanced online tools to stay on top of cross-border shipping, businesses can tap into international markets and unlock vast new revenue and growth opportunities.


4) Weather and Environmental Factors
Even if you do everything right, adverse weather conditions or natural disasters can delay freight and disrupt tracking systems, creating a chain reaction that ripples across your supply chain and impacts customers and costs. Having contingencies, such as buffer delivery times, extra insurance, alternative routes, and the like during incremental weather and over-communicating to customers to help minimize backlash are some ways to mitigate fallout.


5) Communication
Effective communication between shippers, carriers, and customers is crucial for accurate tracking. Any communication breakdown can lead to misinformation or lack of information about the freight's location. Not only does this lack of information frustrate customers, but it can be time-consuming and costly to track down merchandise on your own.


6) Human Error
Mistakes in data entry, documentation errors, overlooking details, miscommunication, mishandling of goods, not updating systems, lack of training, and the like can also lead to inaccurate tracking information. Automation and feedback loops where errors are reported, analyzed, and solutions implemented to avoid repetition are ways to address such human errors.
Each of these factors plays a role in the effectiveness of a freight tracking system. Optimizing them can enhance the accuracy and reliability of tracking, leading to improved customer satisfaction and operational efficiency.
Obtaining the Best Freight Tracking ROI

Using a Robust TMS
When it comes to freight tracking, ROI is crucial. Deploying a robust transportation management system (TMS) can help you achieve significant cost reductions.
A centralized TMS platform can connect you with all your negotiated rates, carriers, and spot rates and automatically find you the best possible rates, which can be a considerable time-saver rather than obtaining bids from different carriers and juggling emails, texts, or faxes.


Improved Workflows
There are also workflow savings from customer service to sales teams. With information easily accessible, support teams don't have to field as many phone calls. Customers can handle order tracking with self-service tools. Sales teams can look up inbound orders without bothering warehouse teams.


Calculating ROI
Real-time information gives you the insight you need into every facet of your operations to improve ROI. You can track almost anything you can think of these days. Here are some of the most important ones:


Lead time
One of the most crucial metrics is the lead time between an order and the customer receiving it. You can be confident your systems are working when you hit your benchmarks. To calculate the lead time, subtract the date you received an order from when the order was delivered.
Order Cycle Time
Order cycle times are a subset of lead times, measuring the internal process to pick, pack, and ship orders without including time in transit. This focuses on the efficiency of your warehouse team and measures how quickly orders flow through your system.
Calculating cycle time requires measuring the time between when an order is placed and when it is ready to ship. The more quickly you fill orders, the more efficient your process is.
Fill Rate
Fill rate measures how often an order is filled and shipped on time, which helps you identify areas that need improvement. You can calculate the fill rate by taking the number of orders filled and dividing it by the number of orders placed.
For example, if you received 100 orders and shipped out 95, your fill rate would be 95/100 = 95%.
DIFOT Rate
The delivered in full on time (DIFOT) rate is an essential measurement to uncover the overall delivery performance. While you can't guarantee a perfect DIFOT rate, the best carriers will have consistently high performance.
Since on-time deliveries play such an important role in customer satisfaction, tracking this metric helps you evaluate your pick/pack/ship process. You can also uncover shippers that fail to meet your standards for on-time delivery.
Calculate this rate by dividing the number of DIFOT deliveries by your total deliveries. For example, if 50 orders were delivered but only 42 were delivered in full, your DIFOT rate would be 42/50 = 84%.
Additional Metrics
Other metrics you can track to help calculate the ROI for freight tracking include:

TRANSPORTATION TRACKING METRICS

Calculating the ROI


Cost Savings


Shipment Visibility




Time Savings




Route Optimization




Revenue Increases




Load Efficiency




Customer Retention




Issue Resolution




Asset Utilization




Process Efficiency




Claims Reduction




Labor Reduction




Compliance Improvement




Contract Rates




Brand Reputation




Inventory Management




Competitive Advantage




Customer Satisfaction




Risk Reduction




Delivery Performance

You can download our ebook, 6 Ways To Save Money On Freight And Logistics You May Not Have Considered, to get actionable tips on improving your ROI.


Increased visibility with freight tracking offers substantial advantages that directly influence the financial health of a business.


Reduce Inventory Shrinkage
The right tracking solutions can help you reduce lost, stolen, or damaged goods. Based on industry estimates, real-time tracking can lower inventory shrinkage by up to 12%.


Troubleshooting
With better visibility, you can troubleshoot problems more quickly. Tracking systems can provide proactive alerts when issues arise, so you can address them more rapidly or reroute orders. The best systems will provide the data you need to determine the root cause to pinpoint problems. For example, you might find consistent delivery issues in one lane or with a particular shipper.
With real-time tracking, you can also keep customers up-to-date when problems occur, demonstrating your commitment to your customers and providing proof of progress for exceptions.


Fraud Prevention
In 2022, businesses experienced over $94.5 billion in losses due to fraud and theft, marking an increase of nearly four billion from 2020. Most fraud originates from direct theft and stolen credit card information, but people also send orders to fake addresses. Fraudsters arrange delivery at a new, legitimate address when addresses are flagged. Real-time tracking can help stop deliveries from being rerouted or flagging suspicious activity or addresses.


Freight and Ocean Visibility
The recent supply chain problems with ocean shipping and port congestion were a strong reminder of the importance of ocean freight visibility. Keeping customers informed about deliveries or stock levels is impossible without accurate supply chain information.
The same applies to incoming freight shipments. Delays in receiving goods on time from a lack of visibility can create a ripple effect, resulting in missed deadlines, stockouts, and increased costs—not to mention unhappy customers.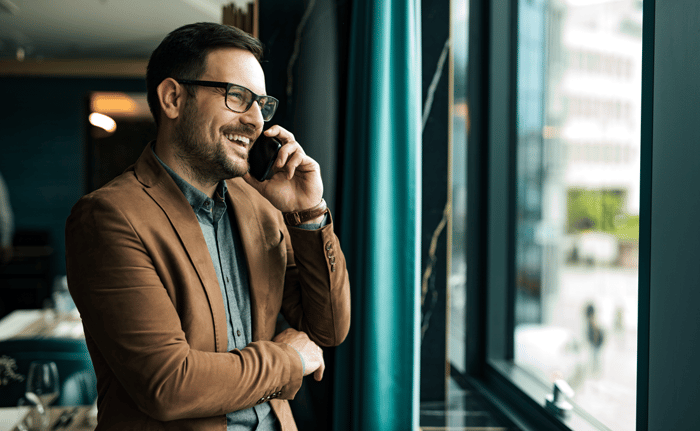 We gauge customer satisfaction based on the contentment of customers with the product or service they acquired. In freight and parcel shipping, customer satisfaction relies on providing reliable information about shipments with real-time visibility and completing deliveries on time.


Customer Retention
Tracking can have a significant impact on customer satisfaction and helps create repeat business. Repeat business costs significantly less than new customer acquisition, and—for many companies—customer acquisition costs (CACs) are the most significant expense beyond labor. So, keeping your customer happy reduces your costs and increases your revenue.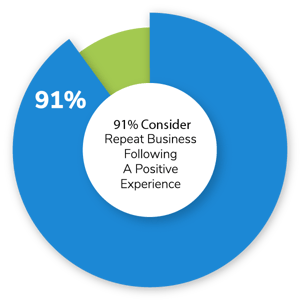 91% of customers say they would consider making another purchase after a positive customer experience. Conversely, about a third of customers would switch brands after just one poor customer experience.
Understanding Customer Satisfaction
According to a recent study published in Retail Technology Review, customers' number one complaint is about transparency in order status and delivery. When you solve this problem, you make major inroads in satisfaction.
Real-time tracking provides vital benefits when it comes to improving the customer experience, including:
Building trust: Tracking visibility provides assurance and peace of mind for both new and existing customers. It demonstrates the seller cares about the customer's experience and is accountable for fulfillment.


Reducing anxiety: Tracking removes uncertainty around order status and expected delivery dates. Not only does this improve confidence in delivery dates, but it also reduces the number of calls for support teams.


Enabling self-service: Automated tracking allows customers to monitor delivery progress and plan accordingly without contacting sellers.


Improving issue resolution: Automated delay or exception alerts provide proactive communication. Also, tracking helps identify problems earlier for faster resolution or mitigation.
Bailey Clark, eHub Director of Partnerships remarks:


"Because the consumer trend has shifted heavily to eCommerce, shipping technology has become an integral part of the shipping process. It always has been, but embracing the advancements in technology is key. It's important to understand what type of shipping technology is conducive for your business so your data flows seamlessly within your internal systems."

Seamless data flow provides the communication that shippers, carriers, and customers depend on for accurate tracking. TMS systems that integrate with your entire marketing and sales offer an end-to-end data flow to manage customer relationships.
To ensure customer satisfaction, businesses must seamlessly integrate transparency, technology, and change management into their logistics, shaping a journey from order to delivery that meets expectations.


Enhancing Communication and Transparency
Providing expected delivery dates and real-time tracking is crucial. A 2023 study demonstrated just how important this is. When customers didn't receive accurate delivery tracking, there was a direct correlation to poor ratings and reviews. In other words, faulty delivery information led to unhappy customers, who shared that displeasure online.
When you consider that 93% of customers say that online reviews impact buying decisions, you can see how important transparency is.


Improving Delivery Times and Reliability
Reliable tracking from a transportation management system integrated with your CRM tools helps you make realistic delivery promises and meet delivery deadlines. You can automate the process in several ways, such as:
Communicating order status and shipping dates

Updating customers on shipment progress

Notifications of issues or changes

Shippers can also track data to optimize routes and carriers, benchmark performance, and manage exceptions more efficiently—all of which can improve customer satisfaction by continually improving operations.


Managing Change
Making substantive changes for improvement requires deploying change management strategies.
Tony Young, Senior Consultant at Ultra Consultants, has overseen many supply chain process improvements and points out:


"People's jobs are going to change...You need to be open and upfront about what you are doing and why you are doing it before you even start thinking about software options. Give people time to prepare (and support) the coming changes."

An example of this is with the role automation plays in logistics and warehouse functionality. A TMS can automate many processes, creating significant efficiencies. However, users need to embrace the technology and have training to optimize performance.
With order fulfillment, robotics are automating and streamlining warehouses at a furious pace.
Wouter Satijn, Sales Director of Joloda Hydraroll LTD, tells us:


"Automation is here, and we'll only see much, much more of it in the future...You're already seeing an unbelievable amount of specialty robots, AMRs, and human-like robot applications."

Now more than ever, embracing change is essential in the logistics industry, with the rise of automation requiring upfront communication, training, and support for effective integration and optimization.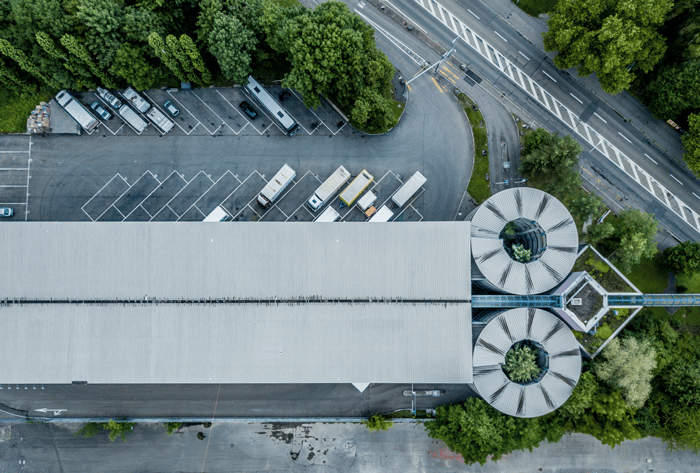 Potential Conflicts Between Cost Efficiency and Customer Satisfaction
In business, you face the challenge of delivering an excellent customer experience while managing costs. Striking the right balance between cost efficiency and customer satisfaction can be complex due to inherent tensions. Deciding where to invest requires careful consideration.
Here are some areas where these two concerns are at odds, along with some better management ideas.


Use of Low-Cost Carriers vs. Reliable Service
To maintain cost efficiency, a shipping company may use low-cost carriers. However, such carriers may not have the most reliable tracking systems or timely delivery, which can negatively impact your customers' satisfaction.
Ed Burns, Founder and President of Burns Logistics, reflects:


"I think it's important for shippers to have a good mix and build their relationships with their carrier base, even though, at times, rates may seem high...I would encourage shippers to take advantage of some of those very low rates but understand that those carriers might not have the chops as soon as things change a bit."

With many smaller carriers going out of business, you may be stuck paying for expedited rates if you suddenly have to switch to meet delivery deadlines.


Real-Time Tracking vs. Operational Costs
Regardless of how it happens, 93% of customers expect to be informed throughout the entire delivery process, from in transit to arrival. Nearly half of all customers said poor delivery visibility would prevent them from placing another order.
But, implementing advanced real-time tracking systems can be expensive, including the costs of the technology, integration, and maintenance. This can decrease cost-efficiency but is a necessity to manage customer expectations.


Investment in Technology vs. Immediate Returns
To improve customer satisfaction, a company may invest in advanced technologies for precise tracking and to reduce errors. But such technologies may provide little immediate cost benefits, which could increase the overall operational costs in the short term.
However, the long-term benefits can provide deep insight to make operations more efficient and uncover ways to improve the customer experience.
Dr. Amy David, Director of Global Supply Chain Management at Purdue University, advises:


"Right now, many companies are using a TMS that tells them the cheapest way to do things...Prescriptive analytics is really the next step of saying how we do these same things, but account for uncertainties. Prescriptive analytics can be used in matching up LTL shipments or backhauls and trying to max out the volume in trucks."

Not only can a vigorous TMS help improve cost control, but it can help you track shipping capacity, trends, and carrier performance to help you make better decisions on the operational side. This deep insight can lead to significant improvements.
Vik Pearce, Vice President at Intune Logistics, elaborates on the power of logistical analytics:


"(Shippers) tend to focus only on the invoice audit saving benefits...BI (business intelligence) analysis might show that moving products from one DC to another could save a day in transit."

Harnessing technology like analytics empowers shippers to optimize operations and achieve time and cost savings.


Staffing for Customer Service vs. Labor Costs
A well-staffed customer service team can quickly resolve tracking issues and improve customer satisfaction.
However, maintaining this team can be costly, increasing labor costs and reducing cost efficiency—especially in light of today's hiring challenges and rising wage structure. Customer call centers are notorious for high turnover rates, and many have seen their attrition rates increase over the past year.
The right technology may cost more upfront, but automation and self-service capabilities can reduce customer queries needing human interaction. At the same time, accurate, real-time tracking can make it easier for service teams to access the information they need to be efficient.
You can also use technology to deliver better customer service and turn cost centers into profit centers. For example, with returns, Clark mentions that:


"Returns have become a way to monetize on (customers) coming back and having that second touch point with your product. Businesses are seeing a lot of success with...return portals. Companies have literally built entire business models around that second touch point with the consumer."


However, you need a holistic view of your shipping and return logistics to properly monetize on returns as suggested.


Premium Services vs. Cost Management
Another area to consider is premium services that require special attention, such as priority shipping, special handling, or specific time window deliveries. These can increase customer satisfaction—and drive additional revenue if appropriately priced—but they also require more resources and, therefore, increased costs.
It's essential to balance cost efficiency and customer satisfaction in these areas, as prioritizing one over the other could harm a business's overall performance and profitability.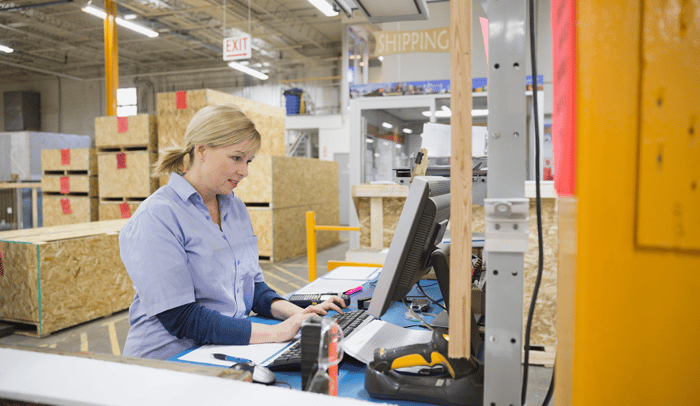 The right logistics software helps you strike that balance, reducing shipping costs and improving customer satisfaction.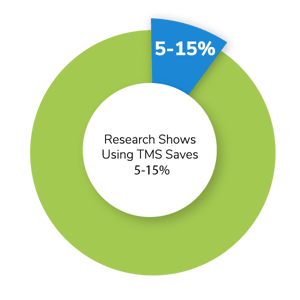 A transportation management system enables shippers to move goods cost-effectively and efficiently. A survey by Gartner revealed that those who use TMS usually anticipate annual savings ranging from 5-15%. With the cost of goods and raw materials escalating along with labor costs, finding incremental savings are crucial to protecting your profit margins.
A reliable TMS system can help you find the best rates and compare services across multiple carriers for the best deal—a daily effort that yields high returns. McBride shares that:


"...experience has taught me that most clients (high volume shippers) either lack the expertise or are just spread too thin to negotiate rates well. So, they end up negotiating with one key carrier rather than shopping any leverage they have to multiple carriers. And the only way to get competitive market rates is to include multiple carriers—which requires a lot of time and effort."

Other benefits from a robust TMS platform include improvements in:
Supply chain visibility
Inventory control
Return tracking
Reporting and data analysis
Route optimization and load planning
Freight auditing
Paperwork reduction and manual tasks
Compliance with shipping rules and regulations