Shipping across transport modes is referred to as either multimodal or intermodal. Multimodal is when the same carrier is contracted with throughout the entire journey of the parcel or freight. Intermodal is when multiple carrier contracts are involved covering various legs of the journey.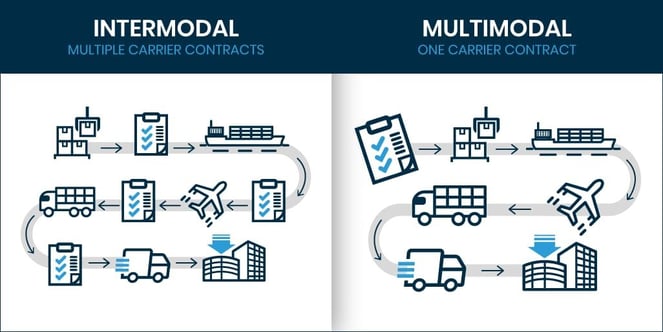 In terms of staying on top of shipments, multimodal is usually the easiest way to track as there is only one carrier to follow up with. Shippers often select intermodal options due to cost, service quality, and in situations where they require flexibility.
If your business frequently ships either multimodal or intermodal, you'll need to select shipping software, or a TMS, that can keep up with tracking multileg shipments - not all of them are capable! Some TMS systems are also capable of providing automated truckload tracking and offer broker dashboard functionality, whereby 3PLs can log into your software and track shipments they are involved with. If you ship a lot of intermodal shipments, having additional tools to track quickly will save your team time and give you greater control.
Proactive Alerts/Notifications
Real-time altering and automatic notifications help you do several critical things, such as:
Make routing decisions based on real-time information

Keep customers as satisfied as possible, even when delays occur

Alert warehouse teams of incoming shipments that may require bottleneck troubleshooting

Stay on top of inventory with greater accuracy
The TMS solution you use should give you a range of options for proactive alerts and automatic push notifications. Some TMS platforms even allow user-defined alerting, enabling you to curtail internal messages and external customer service emails/texts based on specific triggers.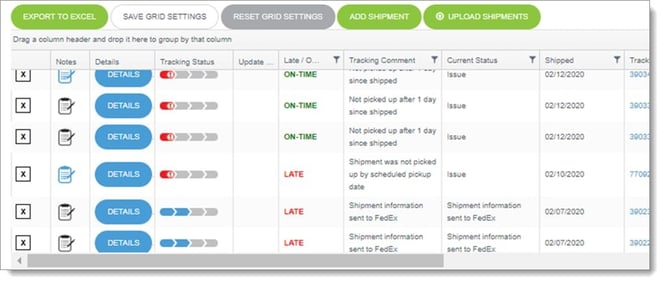 A solid TMS should give you real-time alerts, which will save your team hours on manually checking status updates on carrier sites. Real-time alerts make responding to customer queries more efficient. A dashboard with red flag notifications is extremely handy as well if you ship in considerable volumes. These tools keep your team working proactively.
When creating notification messages for customers, keep in mind the typical concerns buyers have after they place an order. They want to know how to track an order, so give them a link. They want to know how long an order might take to reach them, so provide them an estimate. They want to know how to return orders, so ensure this information is readily available to them in the order confirmation email.
Alerts and notifications not only make processing orders more efficient and less time consuming for your team, but this leads to a better experience for customers. Proactively communicating with them gives them a better shopping experience overall. This effort leads to customers being more patient with you when things go awry and helps cultivate loyal customers.